Monthly Archives:
January 2014
A reader asks, "With a FHA Arm 5/1 or Section 251 loan, how long do I have to live in the house before I can sell it?"
This may seem like a tricky question. FHA loan rules for single family home loans found in HUD 4155.1 do list occupancy requirements. According to Chapter Four:
"At least one borrower must occupy the property and sign the security instrument and the mortgage note in order for the property to be considered owner-occupied. FHA security instruments require a borrower to establish bona fide occupancy in a home as the borrower's principal residence within 60 days of signing the security instrument, with continued occupancy for at least one year."
But that rule says nothing about the borrower's ability to sell the property. Borrowers are generally free to sell the home or even to have the loan assumed under FHA loan rules, but one thing is very important–most borrowers who have purchased homes today and wish to have an FHA loan assumed will need to work with the lender in order to do so.
Selling the property is generally permitted under FHA loan rules, but borrowers should contact the FHA directly at 1-800 CALL FHA to discuss their individual circumstances for further clarification.
If the reason for selling a home purchased with an ARM loan is to avoid the interest rate increases associated with such a loan, another option besides selling is available–refinancing with an FHA mortgage. This refinancing can be done as a Streamline FHA Refinance loan for qualified borrowers, or as an FHA cash-out refinancing loan for qualified applicants.
Borrowers are generally free to sell the property they purchase with an FHA guaranteed mortgage loan to a qualified buyer, but FHA occupancy rules must be observed as applicable. Borrowers who need more information on their specific circumstances should contact the FHA (see the number above) for personal assistance.
Do you have questions about FHA home loans? Ask us in the comments section. You can apply or get pre-approved for an FHA loan at FHA.com, a private company and not a government website.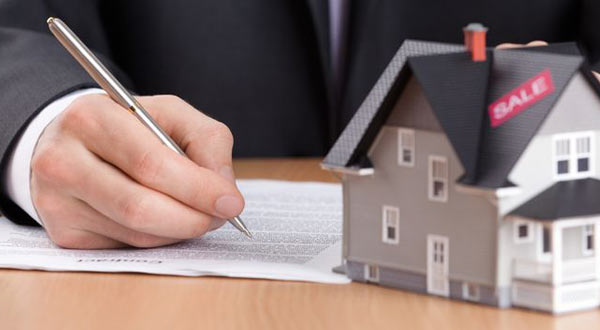 One of the most oft-repeated bits of advice related to FHA home loans or refinance loans is that it's best to start early–at least a year in advance–when planning for an FHA loan application. One of the reasons to start early involves the length of time it can take to check your credit report to learn your credit score and to make sure there's no erroneous data or evidence of identity fraud on your report.
With recent headlines about credit card data being stolen from major retailers, this advice couldn't be more helpful. The Consumer Financial Protection Bureau (CFPB) is urging customers of "big box" retailers recently in the news for data breaches and hacking problems to check their credit card activity and credit reports for signs of fraud or identity theft.
In a recent CFPB article, the bureau urges borrowers to check all credit accounts for unauthorized charges or debits.
"If you have online or mobile access to your accounts, check your transactions as frequently as possible. If you receive paper statements, be sure to open them and review them closely. If your provider offers it, consider signing up for email or text alerts."
CFPB also warns customers to report even minor unauthorized or suspicious activity."Sometimes thieves will process a small debit or charge against your account and return to take more from your bank account or add more charges to your credit card if the first smaller debit or charge goes through. And keep paying attention—fraudulent charges to your card or fraudulent debits to your bank account might occur many months after the theft of your information during a data breach."
This type of problem should be at least reported to both the credit card company and the credit bureaus before you apply for an FHA home loan–disputed charges and transactions take time to clear up and there is no guarantee that even with a disputed or investigated issue that your home loan application will go through as normal until the questions about your accounts have been properly addressed.
It can take many months to clear up fraud issues.You may be required to file local police reports, FBI complaints and more–the paperwork can take time to fill out, submit, and have processed. Investigation times also vary depending on agency workload and other factors.
The bottom line–in the wake of recent headlines about credit card hacking and data breaches, it's important to keep a close eye on your credit in the preparation time leading up to your FHA home loan application.
If you're interested in refinancing your home loan with an FHA loan but have never explored your refinancing loan options before, there are a few things you should know about the FHA refinancing loan program that can help you make the best choices for your needs and wants.
The rules which govern FHA loan refinancing are found in HUD 4155.1, Chapter Three (and elsewhere). In this portion of the FHA loan rulebook. we learn that FHA refinancing loans include the following:
streamline refinances of existing FHA-insured mortgages made with or without appraisals
no cash out refinances (rate and term) of conventional and FHA-insured mortgages, where all proceeds are used to pay existing liens and costs associated with the transactions
cash out refinances
How long a term is an FHA loan applicant eligible to apply for when looking at FHA refinancing options? According to Chapter Three, the maximum term for any with-appraisal refinancing is 30 years. When it comes to streamline refinancing loans, (without an appraisal) the term is limited to the remaining term of the existing mortgage, plus 12 years, or 30 years, whichever term is the shortest.
For "appraisal required" FHA refinance loans, can the borrower use an existing, still-valid appraisal on the property? According to Chapter Three, "FHA appraisals on existing properties are valid for six months. However, appraisals cannot be reused
• during the six month validity period once the mortgage for which the appraisal was ordered has closed, or
• for a subsequent refinance, even if six months have not passed."
In other words,  Chapter Three says, "A new appraisal is required for each refinance transaction requiring an appraisal."
Is a lender able to offer the borrower "skipped payments" on an FHA refinance loan? According to Chapter Three, the answer is no. "The borrower must be current on the loan being refinanced for the month due prior to the month in which he/she closes the refinancing, and for the month in which he/she closes."
The FHA adds, "Lenders are not permitted to allow borrowers to 'skip' payments when refinancing. When the new mortgage amount is calculated, FHA does not permit any mortgage payments 'skipped' by the borrower to be included in the new mortgage amount." Furthermore, the FHA states that in  borrower must either "make the payment when it is due, or bring the monthly mortgage payment check to settlement."
These aren't all the rules that cover FHA refinance loans, but knowing these is a very good start in making an informed decision about your FHA loan options.
Do you have questions about FHA home loans? Ask us in the comments section. You can apply or get pre-approved for an FHA loan at FHA.com, a private company and not a government website.
There are plenty of reasons to refinance a home with an FHA no-cash-out refinancing loan–taking advantage of lower interest rates is one of those good reasons, as is getting into a lower mortgage payment. The FHA offers a variety of refinancing options for single family home loans–what are the basic ground rules for an FHA no-cash-out refinancing loan?
For starters, the amount that can be refinanced is, according to HUD 4155.1 Chapter Three Section B, "is the lesser of the 97.75% Loan-To-Value (LTV) factor applied to the appraised value of the property, or existing debt. The total FHA first mortgage is limited to 100% of the appraised value, including any financed upfront mortgage insurance premium (UFMIP)."
Chapter Three adds that in general, the maximum mortgage cannot exceed the "statutory limit, except by the amount of any new UFMIP." There are some exceptions for what the FHA rulebook terms, "certain specialty products".
When refinancing with this type of FHA insured loan, some borrowers may want to know if subordinate liens can remain outstanding.
According to Chapter Three, "A subordinate lien, including a Home Equity Line of Credit (HELOC), regardless of when taken, may remain outstanding (but subordinate to the FHA-insured mortgage), provided the FHA insured mortgage meets the eligibility criteria for mortgages with secondary financing outlined in HUD 4155.1 5.C, and combined amount of the FHA-insured mortgage and the entire subordinate lien does not exceed the applicable FHA LTV ratios. The lender must use the maximum accessible credit limit of the existing subordinate lien to calculate the Combined Loan-to-Value (CLTV) ratio."
Can a borrower use this type of FHA home loan to buy out a co-borrower? This is an important question for some borrowers, which Chapter Three answers.
"When the purpose of the new loan is to refinance an existing mortgage in order to buy out an ex-spouse's or other coborrower's equity, the specified equity to be paid is
–considered property-related indebtedness, and
–eligible to be included in the new mortgage calculation.
The divorce decree, settlement agreement, or other bona fide equity agreement must be provided to document the equity awarded to the ex-spouse or coborrower."
Another question some borrowers want answered for this type of refinancing–is it available for properties that have been recently acquired?
Chapter Three says, "If the property was acquired less than one year before the loan application, and is not already FHA-insured, the original sales price of the property must be considered in determining the maximum mortgage, in addition to the calculations described previously in this topic."
Additionally "Using conclusive documentation, expenditures for repairs and rehabilitation incurred after the purchase of the property may be added to the original sales price in calculating the mortgage amount. The maximum mortgage amount will be based on the lesser of the:
–total cost to acquire the property, which includes the original purchase price plus any
documented costs incurred for rehabilitation, repairs, renovation, or weatherization
closing costs, and
reasonable discount points, or
–current appraised value, or
–total of all mortgage liens held against the subject property."
Do you have questions about FHA home loans? Ask us in the comments section. You can apply or get pre-approved for an FHA loan at FHA.com, a private company and not a government website.
A reader asks, "I have read in several places on the web that it is possible to finance your closing costs into a FHA loan. However, many of these sources are at least a couple of years old. Is this possible?"
To start, let's examine what the FHA official site has to say about FHA loans and closing costs. At www.HUD.gov on the page titled Let FHA Loans Help You, we find the following:
"FHA might be just what you need. Your down payment can be as low as 3.5% of the purchase price, and most of your closing costs and fees can be included in the loan. Available on 1-4 unit properties."
Some closing costs may be financed, some may be paid by the seller within the boundaries of the FHA loan program's rules, and the borrower can pay some closing costs out of pocket. The requirements for closing costs may vary depending on the nature of the loan whether it's a new purchase FHA mortgage, a Streamline Refinance loan or an FHA Cash Out Refinancing loan.
One thing the borrower cannot do with closing costs, regardless of how they are paid, is use those costs as part of the FHA loan down payment. Closing costs do NOT count towards the minimum 3.5% down payment and are considered separate from the down payment. The rules for this are found in HUD 4155.1 Chapter Two Section A which clearly states:
"Closing costs (non-recurring closing costs, pre-paid expenses, and discount points) may not be used to help meet the borrower's minimum required investment."
When it comes to the seller (or another third party) contributing toward closing costs, FHA loan rules state:
"The seller and/or third party may contribute up to six percent of the lesser of the property's sales price or the appraised value toward the buyer's closing costs, prepaid expenses, discount points and other financing concessions.
The six percent limit also includes
third party payment for permanent and temporary interest rate buydowns, and other payment supplements
payments of mortgage interest for fixed rate mortgages
mortgage payment protection insurance, and
payment of the upfront mortgage insurance premium (UFMIP).

Note: Contributions exceeding six percent are considered inducements to purchase."
To finance closing costs into the loan amount, speak to your loan officer about your needs and you can make arrangements to finance allowable closing costs into the FHA loan amount.
Do you have questions about FHA home loans? Ask us in the comments section. You can apply or get pre-approved for an FHA loan at FHA.com, a private company and not a government website.
A reader asks, "Can a borrower get a FHA loan with less than two years of employment? She has a full time and part time job. However she has only been employed for 6 months on each job."
Let's examine what FHA loan rules say about this subject. FHA requirements for employment verification are found in HUD 4155.1. In Chapter One, Section B we learn:
"The lender is required to verify the applicant's employment history for the previous two years. For the most recent two years the lender must obtain
• copies of W-2s
• written VOEs, or
• electronic verification acceptable to FHA."
But what about in cases where employment can't be verified for two years? And do the rules require the applicant to be on the job with the current employer for a certain amount of time? FHA loan rules in Chapter Four say there is no FHA minimum employment time for time spent in a particular job:
"To be eligible for a mortgage, FHA does not require a minimum length of time that a borrower must have held a position of employment. However, the lender must verify the borrower's employment for the most recent two full years, and the borrower must
• explain any gaps in employment that span one or more months, and
• indicate if he/she was in school or the military during the most recent two
full years, providing evidence supporting this claim, such as − college transcripts, or
− discharge papers.
Allowances can be made for seasonal employment, typical for the building trades and agriculture, if documented by the lender."
Borrowers who are on the job now will have their income examined to see if that income is "likely to continue". It's entirely possible that a borrower might not be viewed as a strong candidate for an FHA loan with less than one year of employment history, and lender standards may also apply.
It might be in a borrower's best interest to wait until at least a year of total employment history can be documented. In cases where a borrower has had military experience prior to a civilian job, this may not be necessary (depending on the circumstances).
Do you have questions about FHA home loans? Ask us in the comments section. You can apply or get pre-approved for an FHA loan at FHA.com, a private company and not a government website.
A reader asks, "My granddaughter purchased a home with an FHA mortgage, which has some serious physical problems. Can you give me the address of someone or some department, to which she can address these problems?"
Borrowers with FHA loan issues should contact the FHA directly by calling 1-800 CALL FHA.
In situations like these, there are some important considerations to keep in mind. As we address these issues, we should point out that we don't know in this particular case whether the borrower did or did not take the steps we recommend below. All we know is what's in the reader question printed above and our advice shouldn't be taken to imply the reader did or did not take said advice–we mention these things for the benefit of anyone in the FHA loan application process.
Borrowers are strongly encouraged to pay for an optional home inspection by a trained professional when considering the home for purchase. Borrowers should never rely on the results of an appraisal alone, as an FHA appraisal is not intended to declare a home free from defects–the FHA appraisal simply establishes a fair market value for the property and insures it lives up to minimum FHA standards and local building code.
The appraisal is not an inspection–home inspections are far more complete and devote more attention to areas such as the roof, plumbing, foundation, etc.
When a home passes the FHA appraisal process, it has been reviewed by an FHA appraiser, but not INSPECTED. A home inspection is a borrower's option and it must be paid for by the borrower, but the peace of mind you get once this process is over is well worth the expense. It's a matter of paying hundreds now to save thousands later on.
Borrowers who do pay for an inspection but later find the home has serious issues should contact the FHA at once at the number listed above, but may also need legal advice in the event that fraud, neglect, or other problems become evident. The FHA won't be able to give legal advice to a borrower, but can advise on whether FHA loan rules were violated and what recourse a borrower has, if any, in cases where loan rules were broken.
Do you have questions about FHA home loans? Ask us in the comments section. You can apply or get pre-approved for an FHA loan at FHA.com, a private company and not a government website.
A reader asks, "Let's say a borrower misses a month's payment. The next month, they have enough money for one payment, but not the two months that they owe. Can the lender tell them not to pay until they have enough money for *all* that they owe, preventing them from at least not getting further behind in their payments? This feels unethical; is it legal?"
Skipping payments on an FHA loan is a bad idea in general. The reader did the right thing by contacting the lender as soon as there was a problem making the payments–borrowers should always work closely with a lender in order to avoid going into FHA loan default and foreclosure.
But in situations where the borrower isn't sure if the participating FHA lender is helping them do the right thing, or when the lender's advice seems unclear, unethical, or illegal, there's only one thing to do–go to the FHA directly to get assistance.
We cannot offer legal advice here–we're not lawyers or legal experts. But a borrower concerned about advice such as this should contact the FHA directly by calling 1-800 CALL FHA to discuss the particulars of the situation and get advice on how to best proceed. It's also advisable to contact the Consumer Financial Protection Bureau at (855) 411-2372 for help.
It's important to point out that our giving this advice does not assume guilt on the lender's part, nor does it assume that the borrower has/doesn't have a legitimate complaint. We don't know anything about the circumstances of the reader question beyond what was described here–but it's good for readers to know they do have recourse when there's a problem associated with an FHA mortgage loan. That recourse is available from both the FHA and the Consumer Financial Protection Bureau.
Sometimes the only line of defense we have against unfair, unethical, and illegal practices is the person making the complaint–borrowers who ask questions or report activity that seems out of the ordinary can go a long way toward preventing such activity. Being an informed borrower is very important.
Do you have questions about FHA home loans? Ask us in the comments section. You can apply or get pre-approved for an FHA loan at FHA.com, a private company and not a government website.