Monthly Archives:
July 2015
There are people on both sides of a potential loan assumption transaction–home owner and house hunter–who want to know if FHA home loans are assumable. Is it possible for a person who has purchased a home with an FHA mortgage loan to sign that loan over to someone else and allow them to assume responsibility for the loan and take ownership of the home?
FHA loan rules say that loan assumptions are permitted for FHA single family home loans.
Depending on when the loan was issued, there may be different requirements. For example, "If the loan application was signed by the borrower before December 1, 1986, the FHA-insured mortgage generally contains no restrictions on assumability." That information is found in HUD 4155.2 Chapter Three and basically allows the loan assumption without a credit check.
However, all FHA loans issued after December 1, 1986 are required to have the lender's participation. An FHA loan assumption requires a credit check to insure the borrower is credit worthy and the original borrower will have to work with the lender in order to complete the loan assumption. Specifically, Chapter Three of HUD 4155.2 says, "For a mortgage where the application was signed on or after December 1, 1986, the loan may be assumable depending on a creditworthiness review of the assumptor(s)."
The word "may" is in italics–the FHA's emphasis, not ours–which implies that a loan assumption should not be taken for granted. Taking over the loan would still require the lender to make sure the new owner of the home is an acceptable credit risk. That means that the person assuming the loan should prepare much in the same way any other home buyer would.
Checking FICO scores, avoiding new lines of credit leading up to the new loan, reducing debt-to-income ratios, and preparing for any expenses associated with the loan assumption are key. The person assuming the loan should consider getting a home inspection the same way a borrower would who needs a new-purchase FHA mortgage. Being an informed borrower is important, and no less important when assuming an FHA loan from someone else.
Do you have questions about FHA loans or refinance loans? Ask us in the comments section.
One of the important selling points of an FHA mortgage loan is the basic differences FHA mortgages have from conventional loans; the lower down payment, more forgiving credit requirements, and a rule that a borrower is able to freely dispose of the property in any way he or she sees fit once the deal is closed and the borrower has taken up residence in the home. But there's another important difference between some conventional mortgages and FHA loans.
Did you know that under the FHA loan program you cannot be penalized or charged for early payoff of the loan?
HUD 4155.2 Chapter Three has a section that governs what the FHA terms, "pre-payment". It says that a borrower may pre-pay an FHA mortgage "in whole or in part". It also says the lender cannot charge the borrower a penalty for doing this except in very specific circumstances. From Chpater Three:
"FHA does not permit either prepayment penalties or due-on-sale clauses on insured mortgages, except for cases in which FHA approves a due-on-sale clause in connection with
–tax-exempt bond financing by state or local governments, or
–the implementation of statutory restrictions on assumptions"
There may be situations where advance notice of a pre-payment is required. According to Chapter Three, if the FHA mortgage was insured before August 2, 1985, "the borrower must provide 30 days written notice of prepayment to the lender or be charged one extra months interest, and the payment must reach the lender by the first of the month".
If the loan was insured on or after August 2, 1985, "advance notice of prepayment is not required, and if the payment is received after the first day of the month, the lender may, at its option, collect the remainder of that months interest."
All good details to know if you are planning to pre-pay. Discuss your plans with the lender for additional information on that financial institution's policies or requirements.

Do you have questions about FHA home loans? Ask us in the comments section.
There are many FHA loan questions regarding the use of escrow accounts, especially when it comes to new purchase loans. Applicants sometimes get confused when the lender requires an escrow account. Since FHA loan rules do not require the use of escrow, some borrowers may wrongfully believe they don't have to use them, period. But your lender may require the use of escrow and this is fully permitted under the FHA loan program.
In fact, FHA loan rules anticipate some lenders requiring escrow for a variety of loan transactions; one use of escrow is to collect and pay property taxes. According to the FHA/HUD official site, "It is the lender's decision whether the borrower must maintain an escrow account for the purpose of paying taxes and other items. The HUD regulations only limit the maximum amount that a lender can require a borrower to maintain in an account." The Real Estate Settlement Procedures Act (RESPA) does not require escrow.
However, according to HUD 4155.2, Chapter Six, Section A, we learn the following:
"The lender may project real estate tax payments, and collect those funds as a portion of the monthly escrow account payment without violating the Real Estate Settlement Procedures Act (RESPA).
RESPA requires that a borrower receive an initial escrow account statement at settlement or within 45 days of settlement. In conducting this analysis,
RESPA permits lenders and mortgage servicers to project the disbursements for real estate taxes for the ensuing 12 months and collect funds based on this
projection."
When it comes to new construction FHA loans, Chapter Six of HUD 4155.2 states, "On a newly-constructed dwelling, however, the lender must not predicate a
borrowers monthly escrow payments on the value of vacant land when tax authority reassessments are likely to occur within 12 months of mortgage loan
closing."
Does RESPA or HUD require the lender to maintain a "cushion" in escrow? According to Chapter Six, federal regulations "do not require the lender to maintain a cushion." That said, Chapter Six reminds us, "since 1976 the RESPA statute has allowed lenders to maintain a cushion equal to one-sixth of the total amount of items paid out of the account, or approximately two months of escrow payments. If state law or mortgage documents allow for a lesser amount, the lesser amount prevails."
Furthermore, "The accounting method generally requires borrowers to maintain lesser amount in the account than the single-item method predominately used by lenders. However, many lenders have recently increased the escrow account cushion to the maximum allowed by law."
Borrowers who have specific questions as to whether escrow is required in their transaction or how it is to be managed should discuss the escrow arrangements with the loan officer.

Do you have questions about FHA home loans? Ask us in the comments section.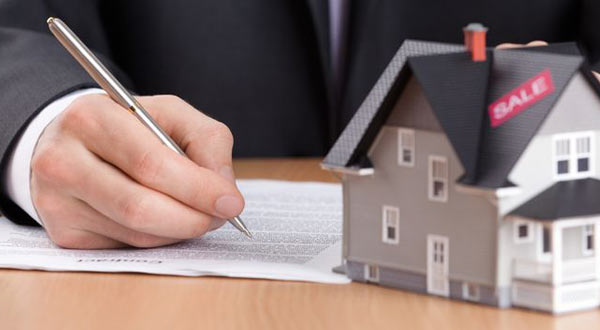 The rules for FHA home loans regarding closing dates and related details are found in HUD 415.2 (at the time of this writing) in Chapter Six under the heading, General Loan Closing Requirements. There are a few items in this section that should be noted in case FHA borrowers have questions–including the basic definition of a closing date as described in the rulebook:
"The date of closing/settlement is generally considered the date on which the note and mortgage are signed by the borrower. This is also the date defined
as the settlement date on the HUD-1 Settlement Statement. However, the 60-day endorsement submission clock begins on the date that the lender relinquishes control of the loan proceeds (disburses the mortgage funds), for both purchase money mortgages and refinance transactions."
FHA loan rules in this section also address per diem interest costs–something that can be an issue for borrowers who don't close at the end of the calendar month:
"The lender may collect interim or per diem interest from the date it disburses, or relinquishes control of the loan proceeds. Interim interest for the period preceding amortization must be computed using a daily factor of 1/365th of the annual rate."
"On the purchase of a primary residence, the lender may credit up to seven calendar days of per diem interest to the borrower and have the mortgage payments begin the first day of the succeeding month. This reduces the burden on borrowers whose loans were scheduled to close at the end of the month, but did not, due to unforeseen circumstances."
FHA loan rules also address per diem interest on refinance loans, stating in Chapter Six, "On a refinance, the lender and borrower may agree to a per diem interest credit of up to 30 calendar days (up to the day prior to the first payment date) and have the mortgage payment begin the first day of the succeeding month."
FHA loan rules are quick to point out in this section that a per diem interest credit to the borrower cannot result in cash back on the transaction. FHA single family home loans for new purchases and non-cash out loans (including FHA Streamline loans) generally must not result in cash back to the borrower unless a legitimate refund is due.
Do you have questions about FHA home loans? Ask us in the comments section. All comments are reviewed before being posted to the site.
For about ten business days now we've watched mortgage loan interest rates either hold steady or make small improvements. The gains aren't dramatic enough from day to day to force much change in the best execution numbers we report here; instead borrowers likely notice the difference in closing costs. But whatever the case, ten days of rates that aren't getting any higher is a good thing after the sustained upward trend we've witnessed this summer.
Yesterday (Tuesday July 28) we saw the first day of slightly higher rates since that holding-to-slightly-improved trend began. The move higher certainly wasn't enough to push rates out of their current comfort zones, so we have 30-year fixed rate conventional mortgage loans holding steady (best execution) at the 4.0% to 4.125% range we've been discussing for a while now. FHA mortgage loan rates are also holding steady in a range of best execution numbers with 3.75% at the low end and 4.0% at the upper end of the range.
Best execution numbers are offered to extremely well qualified loan applicants with outstanding FICO scores and other financial qualifications. Your experience may vary and your access to these rates may be determined by your FICO scores, availability of a participating lender, etc.
The overseas economic headlines that have influenced rates in the last two weeks or so–China stocks and Greek economic woes–haven't gone away completely, though their influence is reduced at the moment. Domestic news such as Fed policy on a possible interest rate hike is more influential at the moment and many industry pros are advising borrowers within 30 days of closing to seriously consider locking instead of floating.
Your lock/float decision is an important one, and it's best to make the most informed decision you can. Keep an eye on the financial headlines this week if you are still undecided; there is still some uncertainty that could affect mortgage rates depending on investor reaction to things like Fed policy announcements and other domestic economic data releases.
Do you have questions about FHA loans? Ask us in the comments section.
A reader got in touch with us this week to ask if it is possible to get an FHA mortgage loan even if the borrower doesn't have "perfect credit". While it's not clear what the reader means by that phrase, we can answer the question in a general way.
The simple answer is yes, borrowers can apply for and get approved for FHA home loans with less than perfect credit, but much depends on the nature of the credit issues on your report and whether there's an overall pattern of responsible credit use the lender can use to justify approving your home loan.
FHA loan rules are clear that individual mistakes in a borrower's past should not be the sole determining factor when it comes to approving or denying an FHA loan application. FHA loan requirements have the lender looking for a larger pattern of credit use that indicates whether the borrower is a good risk or not. Your one or two mistakes in the past won't kill your loan application in ideal circumstances, but the lender can't justify giving you credit if there is a sustained pattern of credit problems.
Your credit activity in the 12 months leading up to your loan application are extremely important. Borrowers should always come to the home loan process with 12 months of on time payments for all financial obligations. Anything less than this jeopardizes your ability for loan approval.
FICO scores are also important. The FHA has its minimum FICO score requirements, but many lenders require higher FICO scores (620-640 and higher depending on the lender). If your FICO scores are marginal, a larger down payment may be required depending on circumstances, but some lenders may not accept your FICO scores at all if they are below 600.
The best thing to do in cases where the borrower is uncertain is the same course of action a borrower who is positive his or her FICO scores are good enough: pull your credit reports from the three major reporting agencies and see what the lender will see when you apply for the loan.
Borrowers do not need perfect credit to apply for an FHA mortgage, but knowing your credit scores and what's on your credit reports will go a long way toward helping you know whether or not you're ready for an FHA loan at the time you pull those reports.
Do you have questions about FHA loans? Ask us in the comments section.

Looking for a refinance loan? Do you know what your options are as a home owner when it comes to refinancing from a non-FHA loan to an FHA mortgage? Or are you in need of an FHA-to-FHA refinance? There are many options available, some of which may surprise you. Did you know there is one type of FHA refinancing which has no FHA-required credit check?
Borrowers who are currently paying on adjustable rate mortgages should take a close look at FHA refinance loan options for a variety of reasons. Those who have non-FHA loans can refinance into fixed rate FHA loans, or refinance into another adjustable rate mortgage (ARM)–FHA loan rules permit both options for qualified borrowers.
Non-FHA borrowers looking to refinance into an FHA mortgage will be required to get a new appraisal and fill out a new credit application, but depending on the market and other factors may find the interest rates on FHA refinance loans to be lower than conventional counterparts.
If you have an existing FHA mortgage loan, you'll find more options–in addition to being able to apply for cash out or no-cash-out refinancing that requires a new appraisal and/or credit check, you may also be eligible to apply for an FHA Streamline Refinance loan which has no FHA-required appraisal or FHA required credit check. Borrowers should know the lender is free to require one or both, but some borrowers may find they can apply without a new credit check unless the loan meets certain specific conditions.
FHA-to-FHA refinance transactions allow the borrower to refinance into a fixed rate mortgage, or an adjustable rate mortgage. If you are going from ARM to ARM, you will will likely be eligible for a new teaser rate (also known as an introductory rate) and the terms of your FHA ARM loan may include more consumer-friendly conditions when it comes to changes in the interest rate.
When it comes to the FHA Streamline Refinance loan program, the borrower is expected to get a tangible benefit from the loan, and refinancing out of an ARM into a fixed rate mortgage is considered one of those benefits. That is an important factor in loan approval for an FHA Streamline loan, so discuss your refinance loan needs with the loan officer to see which program might be best for your situation.
Streamline refinance loans don't permit cash back to the borrower, so for any type of FHA-to-FHA transaction you want cash back for, the FHA cash-out refinance loan program is the one you should be looking at; cash out loans are available to qualified borrowers for both FHA-to-FHA refinances and conventional-to-FHA.

Do you have questions about FHA loans? Ask us in the comments section. Our responses are always posted in the comments section. Sorry, due to volume, personal replies are not possible.
The FHA and HUD are reminding borrowers about an important change made to the FHA single family home loan program in conjunction with a new HUD press release titled, "A Year of Progress: Delivering on the Promise of Opportunity".
The Department of Housing and Urban Development is approaching its fifth decade of service. The press release states, "As HUD approaches its 50th anniversary, Secretary Castro is laser focused on advancing policies that provide folks with access to quality housing, good schools, transportation and economic opportunity. We recognize housing as a platform for Americans who are striving to improve their lives and break the cycle of poverty for the next generation. As needs for our services have increased, HUD will continue to invest in initiatives that have demonstrated outcomes in helping the people we serve."
In the last year, the FHA and HUD have announced initiatives to help people improve their lives, but the most relevant of those for FHA borrowers is the reduction in annual insurance premiums–something that saves hundreds of dollars every year, according to the press release:
"On January 8, 2015, Secretary Castro announced that the Federal Housing Administration (FHA) would reduce the annual premiums for new borrowers by half of a percentage point. This action is making homeownership more affordable for responsible families. It is helping save an average of $900 annually for more than 2 million borrowers over the next three years. It is also projected to spur 250,000 new homebuyers over the same time period."
That reduction in premiums was announced in Mortgagee Letter 15-001. "This action will make homeownership more affordable for over two million Americans in the next three years, said U.S. Department of Housing and Urban Development Secretary Julin Castro in ML-15-001. He adds, Since 2009, the Obama Administration has taken bold steps to reduce risks in the mortgage market and to protect consumers. These efforts have made it possible to take this prudent measure while also ensuring FHA remains on a positive financial trajectory. By bringing our premiums down, were helping folks lift themselves up so they can open new doors of opportunity and strengthen their financial futures.
The reduced annual premiums became effective for borrowers with FHA loan case numbers assigned on and after January 26, 2015. While that's not the only initiative recognized by the FHA and HUD in their latest press release about the opportunities promoted by the agencies in the last year, it may be the most important one for those currently seeking an FHA mortgage loan.

Do you have questions about FHA home loans? Ask us in the comments section.
A reader got in touch with us to ask about a situation where a home with foundation problems was purchased with an FHA loan. The reader says a home inspector was not hired because the foundation issue was "supposed to be taken care of" prior to the borrower moving in. Later, the borrower discovered that no corrections to the foundation had been made and further problems were discovered.
The main question was whether or not the borrower has any legal recourse in situations like these.
FHA loan rules and the FHA/HUD official site are very specific when it comes to borrowers who rely on FHA appraisals and their outcomes instead of hiring a home inspector to take a more in-depth look at the property. The FHA appraisal is not a stamp of approval from the FHA nor is it a promise that a home is defect-free.
Borrowers should make agreements with the seller of the home that the purchase of the home is contingent on the results of a home inspection, or the borrower should have the home inspected prior to making a firm commitment with the seller.
The FHA cannot help borrowers who have purchased homes solely based on the results of an FHA appraisal–there is no additional loan money that can be made available to repair problems and the FHA cannot "take back" the loan or order the lender to do so in cases like these.
Again, the home inspection may be an optional part of the FHA home loan process, but it's one of the most important. You cannot make an informed decision about your home loan without the home inspection to give you a true insight to the nature of the property. The appraisal is quite different than an inspection–the home inspector takes a much closer look than the appraiser.
The borrower's best course of action in this particular case is to consult a lawyer to see what options might be available. State law, building code, and even local ordinances may play a part in determining what is possible.
Do you have questions about FHA home loans? Ask us in the comments section.