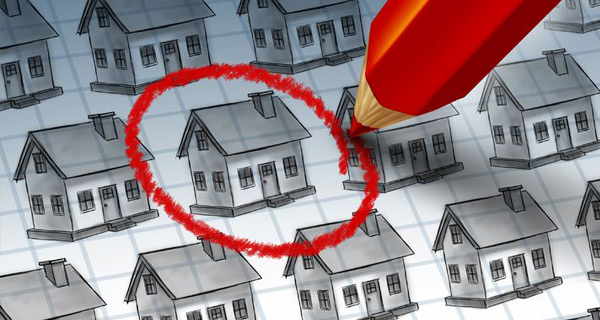 There are a lot of options for those who want to buy or refinance a home using an FHA mortgage. Did you know that FHA loans feature a choice between fixed and adjustable rate loans, and that you can add energy efficient features to the home you buy or refinance? These options and many more are option to qualified borrowers who get approved for FHA mortgages.
The choices you have with a new purchase FHA loan are varied. In addition to the type of loan–fixed rate mortgage, adjustable rate mortgage, growing equity mortgage loans and others–you also have a choice of housing available to you under the FHA loan program. You can select a typical suburban home, but are not limited to doing so.
There are FHA condo loans, rehab loans, new construction loans from participating lenders willing to offer them, FHA mortgage loans for manufactured housing and more.
Some want to know if FHA loans are offered for houseboats or RVs, but unfortunately this is an option not available under the FHA single-family home loan program. Any home to be purchased with an FHA mortgage loan must be attached to a permanent foundation at closing time. A boat or RV cannot be permanently fixed to a foundation, so these types of purchase don't qualify.
For those who want to purchase mixed use property or homes that are in areas zoned as mixed residential/business or other types of combinations, FHA loan rules require the home to be primarily residential in nature, with no more than 25% of the total area of the home to be used for non-residential purposes in most cases. Some mixed use multi-unit properties (up to four units) may have some non-residential use as long as the home meets the above guidelines and FHA minimum requirements.
Borrowers who choose to finance with an FHA Adjustable Rate Mortgage may later decide they want to refinance into a fixed rate FHA mortgage loan instead. This is definitely possible. So is refinancing into an FHA mortgage from an existing non-FHA loan.
Whether you refinance an existing FHA or existing non-FHA mortgage, FHA loan rules do not require you to use the original lender for the new loan. You are free to explore your options with other financial institutions.
Borrowers who buy or refinance loans with an FHA mortgage have the option to apply for an FHA Energy Efficient Mortgage (EEM), which permits extra funds to be added to the loan amount for upgrades and improvements that save money on utility bills and make the home more efficient. Ask your loan officer about your EEM options or any of the other choices mentioned above.
Do you work in residential real estate? You should know about the free tool offered by FHA.com. It is designed especially for real estate websites; a widget that displays FHA loan limits for the counties serviced by those sites. It is simple to spend a few seconds customizing the state, counties, and widget size for the tool; you can copy the code and paste it into your website with ease. Get yours today: