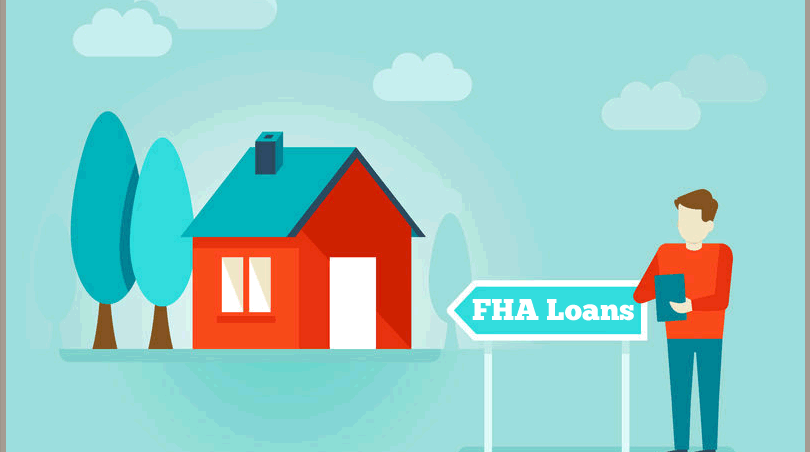 What is an FHA loan and who qualifies? These are common questions, especially for first-time home buyers looking at all their options from conventional mortgages to FHA loans.

What Is An FHA Home Loan?
Simply put, an FHA mortgage is a home loan that has been guaranteed by the government, making the mortgage safer for the lender and less expensive for the borrower. The FHA single family home loan program is designed for borrowers who are financially qualified with FICO scores at 580 or better for maximum financing. (Lender FICO score requirements may be higher than FHA minimums.)
An FHA mortgage as described here is intended for owner-occupiers and is meant for primary residences. That means that time shares, vacation homes, and other occasional-occupancy properties cannot be purchased with an FHA loan. Borrowers can purchase property with one to four units and may rent out unused units as long as the borrower maintains the property as her primary residence.
How Do FHA Loans Differ From Conventional Mortgage Loans?
As mentioned above, the FHA loan program features a guarantee between the federal government and the lender that protects the financial institution issuing the loan. Should the borrower default on the loan, the lender is compensated for an agreed-upon amount from the government. This makes the loan less risky for your lender and easier to obtain for you.
FHA loans require a lower down payment for qualified borrowers. The minimum down payment on FHA mortgage loans is 3.5%. Compared to conventional mortgages this down payment is lower than the five to 20 percent down required of many conventional mortgages. FHA home loans feature no required private mortgage insurance, though FHA Mortgage Insurance is required. The cost difference in your housing market may vary.
FHA mortgage loans feature no penalty for early payoff-you cannot be penalized for making larger-than-required payments, pre-paying, or paying off ahead of your amortization schedule. Depending on when you received or are about to receive your FHA loan case number, the procedures for paying off early may vary.
Who Qualifies For An FHA Loan?
FHA home loans are for borrowers who meet FHA minimum standards and lender standards. FHA minimums including a FICO score requirement of 580 or above for the lowest down payment, but those with FICO scores between 500 and 579 may still technically qualify under FHA loan standards. Down payment requirements for FHA loans to borrowers with FICO scores between 500 and 579 is ten percent.
There is no minimum income requirement for an FHA loan, and you cannot earn "too much" money to qualify. FHA loans are not specifically targeted at first-time home buyers or the economically disadvantaged. Anyone who meets FHA standards and lender requirements may qualify for a loan regardless of income. FHA loan rules do require the lender to calculate a potential borrower's debt-to-income ratio in order to see if the borrower can truly afford the mortgage loan.
First time home buyers are welcome to apply for FHA home loans and many lenders may have special offers for those who have never purchased before. But the FHA loan program itself does not provide special advantages for first time buyers-everyone who financially qualifies for the loan is welcome to apply and use the FHA single family mortgage loan program.