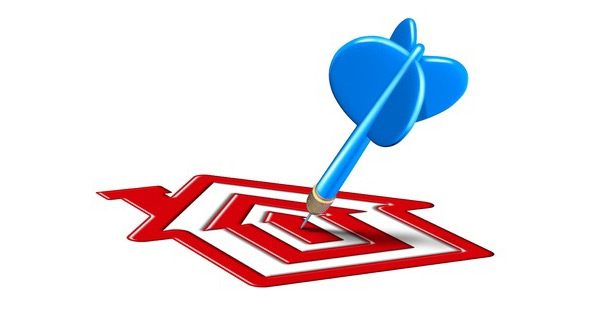 What Is An FHA Loan Limit? We've been exploring this question-in our previous blog post we looked at the basics of FHA loan limits.
According to the FHA/HUD official site, "The maximum mortgage amount that FHA will insure on a specific purchase is calculated by multiplying the appropriate LTV percentage by the Adjusted Value. In order for FHA to insure this maximum mortgage amount, the Borrower must make a Minimum Required Investment (MRI) of at least 3.5 percent of the Adjusted Value."
FHA loan limits are set by the National Housing Act and will vary depending on the housing market. Some areas are low-cost markets, some are high-cost, and others are simply "average". But what does that mean for the typical FHA loan applicant?
The FHA loan handbook, HUD 4000.1, states that low-cost areas have limits set at "65 percent of the national conforming limit of $424,100 for a one-unit Property, are, by property unit number, as follows:
-One-unit: $275,665
-Two-unit: $352,950
-Three-unit: $426,625
-Four-unit: $530,150"
For high-cost areas, the FHA loan limits are set at 150 percent of the national conforming limit of $424,100 for a one-unit Property. These limits are as follows, as reported in HUD 4000.1:
-One-unit: $636,150
-Two-unit: $814,500
-Three-unit: $984,525
-Four-Unit: $1,223,47
There are exceptions for certain housing markets including Alaska, Hawaii, Guam, and the Virgin Islands. Borrowers will find the FHA loan limits there begin at $954,225 for a single-unit property.
It is important to note that these limits for all areas mentioned above do not include the amount of the Up Front Mortgage Insurance Premium, which may be financed into the loan or paid in cash depending on the borrower's preference. The entire amount must be paid in cash or be rolled into the loan.
With that in mind, borrowers should know that the loan limit is pre-UFMIP, meaning that if you choose to finance the amount of your UFMIP, it will be added to the mortgage above and beyond the FHA loan limit for your area.
If the FHA appraisal requires corrections or repairs as a condition of loan approval, you may be able to include the cost of those repairs into the maximum loan amount above and beyond the FHA loan limit under certain conditions which include, but are not limited to situations where the repairs are "required by the Appraiser" to meet HUD minimum standards, and when "the repairs are paid for by the Borrower" and "the sales contract or addendum identifies the Borrower as the party responsible for payment and completion of the repairs".
Talk to your loan officer to determine what may apply in your specific circumstances.