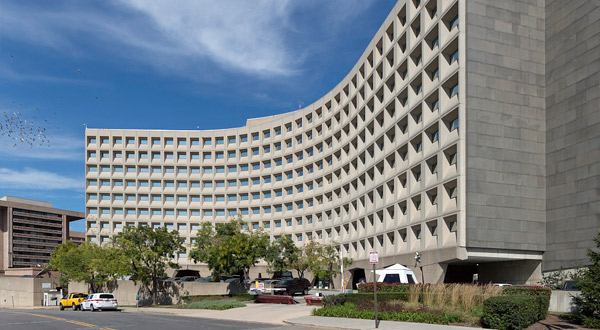 In the aftermath of Hurricane Irma, the Department of Housing and Urban Development has announced disaster relief measures for Florida following a presidential declaration of federal disaster areas in the state.
According to a press release on the FHA/HUD official site, the following counties are now recognized as federal disaster areas:
Broward, Charlotte, Clay, Collier, Duval, Flagler, Hillsborough, Lee, Manatee, Miami-Dade, Monroe, Palm Beach, Pinellas, Putnam, Sarasota and St. Johns counties.
According to the release, HUD offers a variety of relief options to those in the affected areas including (but not limited to) the following:
A 90-day moratorium on foreclosures and "forbearance on foreclosures of Federal Housing Administration (FHA)-insured home mortgages".
Making Section 203(h) loans available to those in the counties listed above. The 203(h) program "provides FHA insurance to disaster victims who have lost their homes and are facing the daunting task of rebuilding or buying another home. Borrowers from participating FHA-approved lenders are eligible for 100 percent financing, including closing costs".
Offering both new purchase mortgage loans and rehabilitation loans to restore damaged property. The FHA 203(k) loan program "enables those who have lost their homes to finance the purchase or refinance of a house along with its repair through a single mortgage. It also allows homeowners who have damaged houses to finance the rehabilitation of their existing single-family home" according to the FHA/HUD official site.
Borrowers who are in these affected areas should contact FEMA, their lender, and their insurance agent. It's always a good idea to take your time when deciding on insurance settlement options-don't be rushed into agreeing to a settlement before you fully understand all your options.
It's also crucial to make arrangements on your mortgage loan. Do not assume you may stop making mortgage payments even if your property is uninhabitable. Discuss your circumstances with your lender to see what may be required in order to arrange for loan forbearance, resumption of payments, loans for repair, etc.
Also, speak to your loan officer if you aren't sure whether your property is located in an area eligible for federal disaster assistance. You can also contact FEMA to get more information or updates on which areas are considered federal disaster zones and which are not.