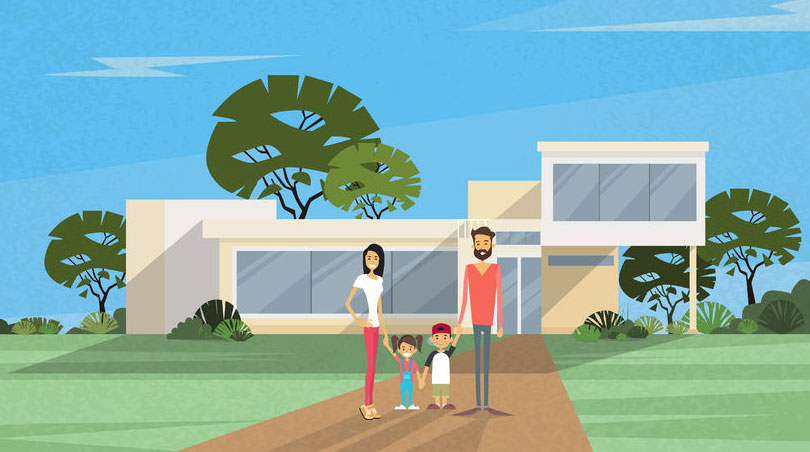 What are the minimum property standards for an FHA loan? The short answer is that there is no short answer. FHA home loan rules in HUD 4000.1 require a home to be safe, habitable, and have a "remaining economic life" that will last through the entire term of the mortgage.
FHA appraisals are designed to insure these minimum standards are met, but what ARE these standards?
FHA Appraisals Are A Tool For The Lender
The FHA appraisal is required by HUD 4000.1 to be performed by an independent, qualified fee appraiser who will physically review the property. The appraiser must look at a variety of areas on the property but is not required to step onto the roof, be an expert in electrical or HVAC systems, etc. This means that the appraiser is not INSPECTING the home for any or all defects.
FHA Appraisal Rules Require The Appraiser To Note Defective Conditions Where Evident
Defective conditions could include excessive moisture in basements or crawl spaces, leaks, non-functioning plumbing, broken windows or railings, peeling paint, or any other obviously non-functioning or unserviceable feature. The appraiser is NOT required to intensely inspect every single aspect of the home, which is why this process is called an APPRAISAL and not an INSPECTION.
Defective conditions for some features in the home may not be obvious or apparent and only manifest themselves after many months in the home. The appraiser is not tasked with a discovery process for these issues.
FHA Appraisals Require The Appraiser To Note Certain Conditions
An FHA appraiser will note if the home is within a certain distance from gas stations, high pressure pipelines, high voltage wires, areas of high noise or traffic, etc. The appraiser may declare a home as unsuitable for an FHA mortgage if it comes too close to any of the above. State and local laws or building code requirements may also inform an appraiser's decision in such cases.
FHA Minimum Property Standards Require Code Compliance
FHA appraisal rules state that the home must be in compliance with applicable building codes. FHA appraisal rules cannot and do not address each and every possible defect or condition of a property.
The FHA loan rule book relies on local standards in many areas including wells, zoning issues, mixed-use property, construction features, etc. Borrowers should know that state and local requirements do apply and FHA loan rules for the appraisal will not override these requirements.
The Appraisal Is Not A Home Inspection
It is strongly advised that borrowers never rely on the results of the appraisal to tell them whether a home is suitable to buy. The optional but very important home inspection is a tool for the borrower to determine the actual physical condition of the property above and beyond the appraisal.