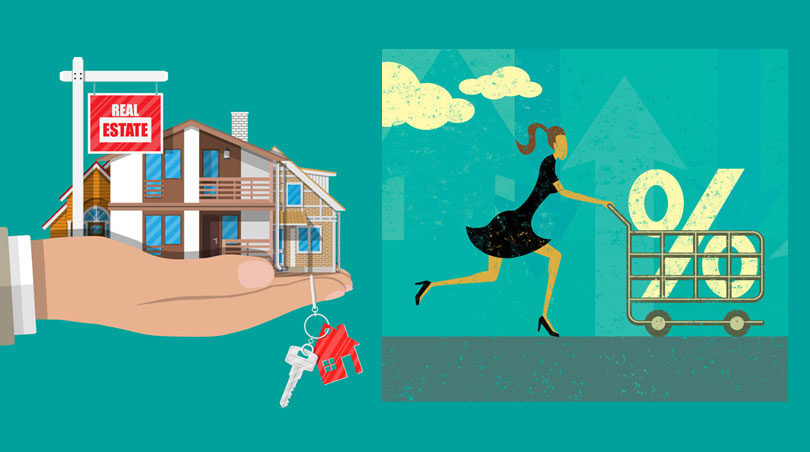 Why do people prefer FHA loans? That's a question we've been examining recently. In a recent blog post we discussed FHA loan down payments, credit requirements, and related issues-all reasons people might turn to an FHA mortgage instead of a different kind of home loan.
But there are other reasons to think about FHA mortgages, reasons that aren't as as top-of-mind as what kind of down payment you might need. Consider the consumer protections and benefits built in to FHA mortgages that make these loans attractive.
FHA Loans Permit Early Payoff Of The Mortgage Without Penalty
The FHA lender handbook, HUD 4000.1, states that the borrower cannot be penalized for early payoff of the mortgage. In a section covering pre-payment of FHA loans, "pre-payment" is defined as follows:
"A Partial Prepayment is a payment of part of the principal amount before the date on which the principal is due. A Payoff or Prepayment in Full is the payment in whole of the principal amount of the mortgage Note in advance of expiration of the term of the mortgage Note."
The next portion of the FHA loan rules in this section states clearly that the lender must accept prepayment of the mortgage loan "in whole or in part on any Installment Due Date without penalty to the Borrower".
For mortgages closed after January 21, 2015, "The Mortgagee must accept a prepayment on a Mortgage closed on or after January 21, 2015, at any time and in any amount. The Mortgagee must calculate the interest as of the date the prepayment is received, not as of the next Installment Due Date".
The rules are not the same for mortgages closed before this date. You may be required to submit an "intent to prepay" depending on when your FHA loan closed. You will need to speak with your lender to see what procedures may be needed to prepay an FHA loan in such cases.
FHA Loans Don't Allow Restrictions On Resale Of Your Property
FHA loan rules do not allow loan approval for any home with restrictions on selling. For example, you cannot be bound by a right of first refusal when selling a condo unit purchased with an FHA loan. FHA loan rules will require that there be no such clause applicable to the borrower as a condition of loan approval.
You are free to sell your home with an FHA mortgage at any time. You can sell it or have the loan assumed with the lender's participation. FHA loan assumptions happen when the borrower simply wants to sign the home over to someone else and make them legally responsible for the payments and ownership of the property.
The lender's approval is required for most FHA loan assumptions today, but if the borrower is able to afford the home and financially qualifies, the transaction should be a fairly straightforward one. Lender standards, state law, and other requirements may apply so it's best to discuss your needs with a loan officer in this area to see what may be needed.
FHA Loans Have Flexible Refinance Options
You can refinance out of a non-FHA mortgage into an FHA loan, you can refinance an existing FHA loan, and there is an option to refinance from an adjustable rate mortgage into a fixed rate loan.
FHA refinance options include FHA Streamline Refinancing for existing FHA mortgages. Streamline refinances are done with no FHA-require credit check or appraisal (your lender's standards may require one or both) and can include options such as an Energy Efficient Mortgage. You may not get cash back on a Streamline loan the way you can with an FHA cash out refinance, but the streamline option is good for those who need a lower interest rate, monthly payment, or a fixed rate loan instead of an existing adjustable rate mortgage.