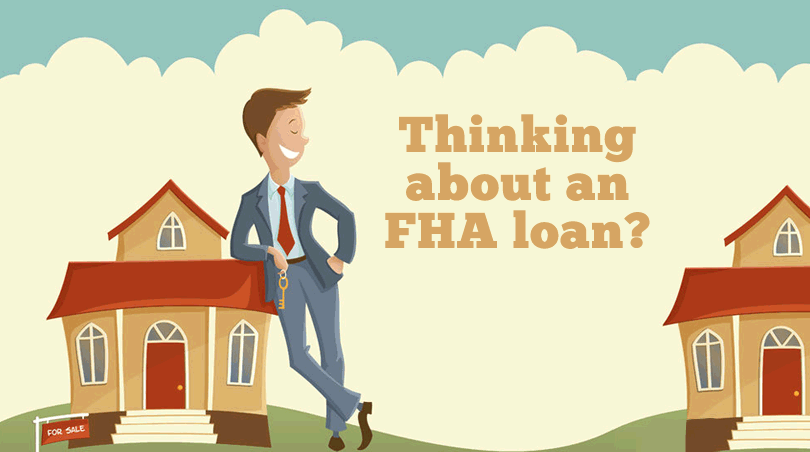 Do you want to get ready for an FHA home loan in the new year? There are several things you can do now to prepare for your new mortgage loan application and get closer to home loan approval.
Know Your Price Range For Buying A New Home
Getting ready for an FHA mortgage in the new year means budgeting and saving up for home loan expenses including the FHA loan minimum required down payment.
If you don't know your approximate price range for purchasing a new home, saving up for your down payment may be harder-FHA loan rules state that the minimum amount down is 3.5% of the adjusted value of the property. Knowing your price range can help you determine how much to budget for your down payment. But how do you figure out what range of prices to consider?
Use An Online Mortgage Calculator To Determine How Much Loan You Can Afford
There are several types of online mortgage loan calculators; you'll want to try using a mortgage calculator that helps you determine how much loan you can afford, which will go a long way toward helping you determine what your approximate down payment could be, and how much money you'll have left over after your estimated mortgage payments.
Know Your Down Payment Requirements
FHA home loans require a minimum down payment of 3.5% of the adjusted value of the home, but do you know what is considered an acceptable source of your down payment funds? Gift funds must be documented properly regardless of the source, and some borrowers mistakenly assume certain fees and expenses can be used toward that down payment.
But the truth is that your FHA loan down payment is, under FHA loan rules, an expense entirely separate from all other costs associated with the home loan. No other expenses (mortgage insurance premiums, lender fees, appraisal fees, etc.) may be used toward or counted as part of your down payment.
Save Up For Specific Home Loan-Related Expenses
Home loans involve fees for services rendered such as appraisals and home inspections. They also involve lender fees, flood zone determinations where applicable, and other expenses.
Some of these may be able to be financed into the loan amount (such as the Up Front Mortgage Insurance Premium) while others are required to be paid in cash. It's best to anticipate these fees and start saving for them as early as possible.
The FHA appraisal process is a good example-the initial appraisal may not be the only work required. If the appraiser lists corrections or repairs that must be accomplished as a condition of loan approval, you may find that a compliance inspection is also needed to insure the fixes have been made to the satisfaction of state/local building code and/or FHA loan minimum standards.
Compliance inspections can be a source of unexpected costs, so it's best to assume you will need one and budget accordingly.