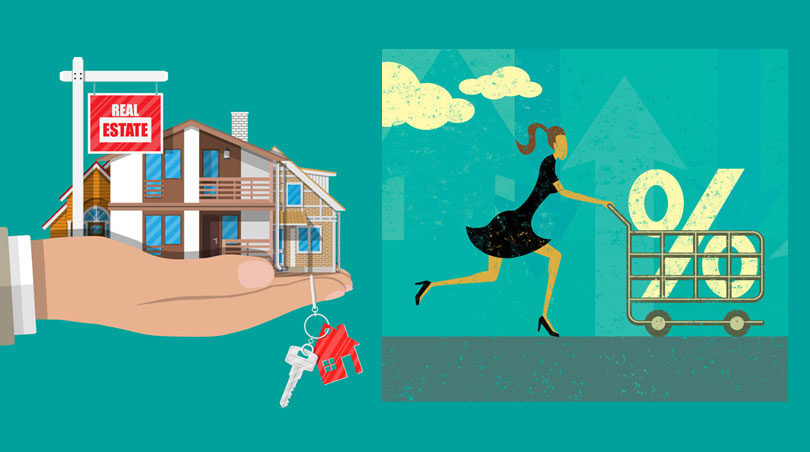 Do you know the loan rules for FHA-to-FHA refinance loans? There are many reasons why a borrower with an existing FHA mortgage could need or want to refinance. Some are interested in taking a portion of their home' s equity in cash, others want lower monthly payments. Let's examine the rules of FHA-to-FHA refinance transactions.
How the FHA Defines Refinancing
The rules governing FHA-to-FHA refinancing are found in a section of HUD 4000.1, the FHA loan handbook. It defines FHA refinance loans as follows:
"A Refinance Transaction is used to pay off the existing debt or to withdraw equity from the Property with the proceeds of a new Mortgage for a Borrower with legal title to the subject Property."
There are a variety of FHA loan options when you are ready to refinance an existing FHA mortgage. They include:
No-cash out refinancing
Cash-out refinancing for FHA loans
Rehab loan refinancing
FHA Streamline Refinancing
HUD 4000.1 states, "FHA-to-FHA refinances may be used with any refinance type. The Mortgagee must obtain a Refinance Authorization Number from FHA Connection (FHAC) for all FHA-to-FHA refinances."
However, this section of the FHA loan rules adds a caveat; "FHA will not issue a new case number for any FHA to FHA Refinance where the existing Mortgage to be paid off has a repair or rehabilitation escrow account that the Escrow Closeout Certification has not been completed in FHAC."
Who Can Apply For An FHA-to-FHA Refinance Loan?
FHA loan rules state that "At least one Borrower on the refinancing Mortgage" is required to hold title to the Property being refinanced, and that must happen "prior to case number assignment".
Furthermore, FHA refinance loans are only for owner-occupiers unless otherwise stated in HUD 4000.1. You can only apply for FHA-to-FHA refinance loans on a property you will occupy as your primary residence. In some instances you may be permitted to refinance a secondary residence if your circumstances meet FHA guidelines.
FHA refinance loans for existing FHA mortgages don't require a down payment, but the loan-to-value may be affected by the type of transaction. For example, FHA-to-FHA cash out refinance loans have a maximum LTV of 85%. This percentage may also be affected by lender standards, credit scores, etc.
Other types of FHA refinance loans may feature higher LTV limits, such as a Rate-and-Term FHA to FHA refinance. The LTV for those types of refinance  loans depends on several factors including how long you have owned the property.