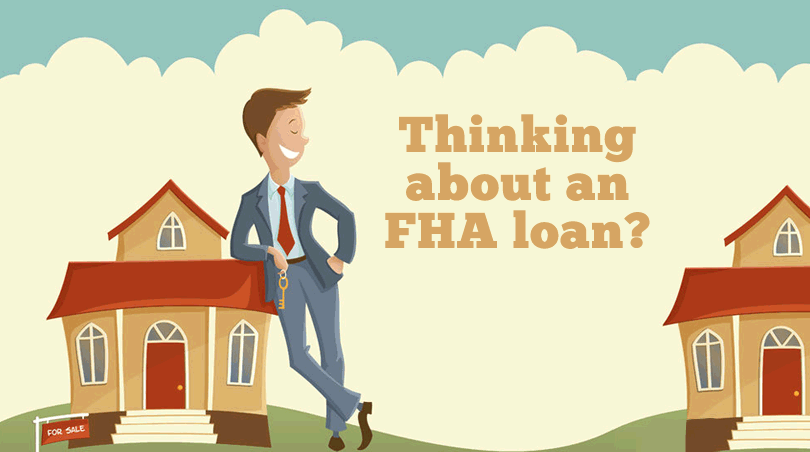 FHA loan options for buying new construction homes include the FHA One-Time Close / Single-Close Construction Mortgage, which allows a borrower to apply once and have a single closing date for a house built from the ground up.
FHA One-Time Close mortgages differ from other construction loans because this type of construction loan eliminates the two-step construction loan application process where the borrower applies once for the costs of construction, and has a closing date for that loan, then applies a second time for the mortgage on the property itself.
It's definitely an advantage to have a single application and closing date. But what are the other options to compare this type of loan to? It's good to know what you can get from multiple options-making an informed choice to build a home using a One-Time Close loan is definitely the best thing to do.
FHA New Construction
HUD 4000.1 has a set of criteria which defines what type of FHA home loan you may need to apply for. There are loans for existing construction homes, and new construction. The phrase "new construction" can refer to one of three basic types of circumstances. From HUD 4000.1:
–Proposed Construction refers to a Property where no concrete or permanent material has been placed. Digging of footing is not considered permanent.
–Under Construction refers to the period from the first placement of permanent material to 100 percent completion with no Certificate of Occupancy (CO) or equivalent.
–Existing Less than One Year refers to a Property that is 100 percent complete and has been completed less than one year from the date of the issuance of the CO or equivalent. The Property must have never been occupied.
Other Home Loan Options
Some borrowers want a home that is built for them, from the ground up. This can happen with an FHA One-Time Close loan, which is also referred to as a construction-to-permanent loan. But there are also those who don't have a priority on having a home built especially for them-a house that has never been occupied is perfectly acceptable.
There are FHA home loans available for these properties, which are technically classified as "new construction" but with a sub-classification (as described above) of properties "existing less than one year".
FHA construction loans may also be available (depending on circumstances) for the assembly of manufactured housing (including the cost of the unit and all on-site installation expenses, according to HUD 4000.1).
In all cases, the borrower has an FHA loan option for these new construction housing types. New construction loans may have higher FICO score and credit history requirements, and the process for buying and having the home built are more complex than for purchasing existing construction properties that have at least one previous owner.
Speak with a loan officer to determine what kinds of construction loans may be popular in your housing market, or to learn about FICO score requirements and loan approval timelines.
Learn More About FHA, VA and USDA One-Time Construction Close / Single-Close Construction Loans
We have done extensive research on One-Time Close / Single-Close mortgage loans and spoke directly to the licensed lenders for most states. These are qualified mortgage loan officers who work for lenders that know the product well.
Each company has supplied us the guidelines for their product. If you are interested in being contacted by one licensed lender in your area, please respond to the below questions to save time. All information is treated confidentially.
Your response to onetimeclose@fhanewsblog.com authorizes us to share your personal information with a licensed mortgage lender in your area to contact you.
Please note that the One-Time Close / Single-Close Construction Program only allows for single family dwellings (1 unit) – and NOT for multifamily units (no duplexes, triplexes or fourplexes).
Send your first and last name, e-mail address, and contact telephone number.
Tell us the city and state of the proposed property.
Tell us your credit score and/or the Co-borrower's credit score, if known. 620 is the minimum qualifying credit score for this product.
Are you or your spouse (Co-borrower) eligible veterans?  If either of you are eligible veteran's, the down payment is $0 up to the maximum VA lending limit for your county. If not, the FHA down payment is 3.5% up to the maximum FHA lending limit for your county.