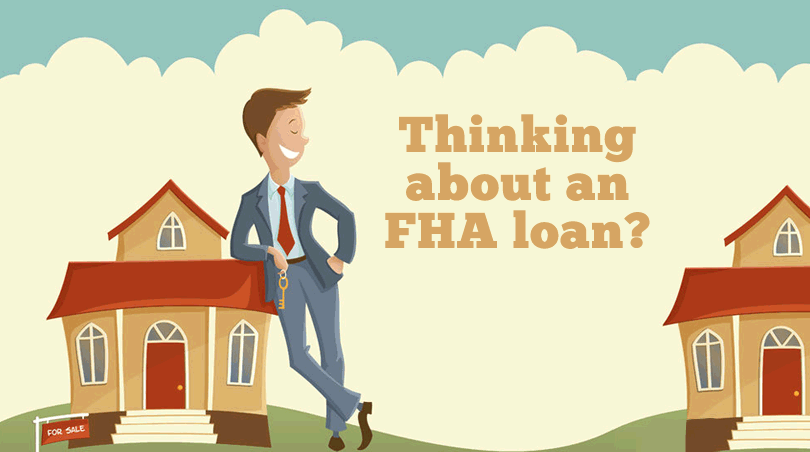 There are many things you should know about FHA loans before you start the application process; myths and half-understood features of this home loan program still confuse some applicants going into the process. What follows should help you better understand the basics of the FHA home loan program.
FHA Loans Are Not Just For First-Time Home Buyers
There is no restriction on FHA loans for those who have purchased a home before. There are no separate terms, qualifications, or other rules for those who have purchased before. All FHA loan applicants who are financially qualified are welcome to apply.
FHA Loans Are Available For Condos, Mobile Homes, and Mixed-Use Properties
Suburban homes are just one of the types of property you can buy with an FHA mortgage. You can purchase condo units in FHA-approved condo projects, mobile homes, manufactured homes, any type of property that is primarily residential, has no more than four living units, and meets FHA minimum standards.
FHA Loans Are For Owner Occupiers
Occupancy of the property you buy with the FHA loan is required. You must live in the property you buy with the FHA mortgage as your primary residence within 60 days of loan closing.
FHA Loans Require A Down Payment
The borrower is required to pay a minimum of 3.5% of the adjusted price of the property as a down payment. This money down is separate from all other FHA home loan expenses.
FHA Loans Come In Fixed And Adjustable Rates
FHA mortgage loans are available in both fixed rate loans and adjustable rate mortgages. The type of loan best for you depends on your financial goals and whether or not you plan to remain in the home for the duration of the loan.
Those who plan to stay in the home for the lifetime of the mortgage should consider the pros and cons of the fixed rate mortgage. Those thinking of selling the property after a few years should examine the adjustable rate mortgage to see if it offers any financial advantage.
The interest rate is negotiated between borrower and lender; FHA does not set or regulate interest rates on FHA mortgages.
FHA Loans Are For Refinances Too
You can apply for FHA loans to buy or refinance a property. There are also FHA reverse mortgages and FHA rehab loans for those who need additional options. Borrowers can refinance into an FHA loan from any non-FHA mortgage.
FHA Loans Are Available From Participating Lenders
Not all lenders offer FHA loans; participating lenders have been given approval to issue FHA mortgages by the Federal Housing Administration.