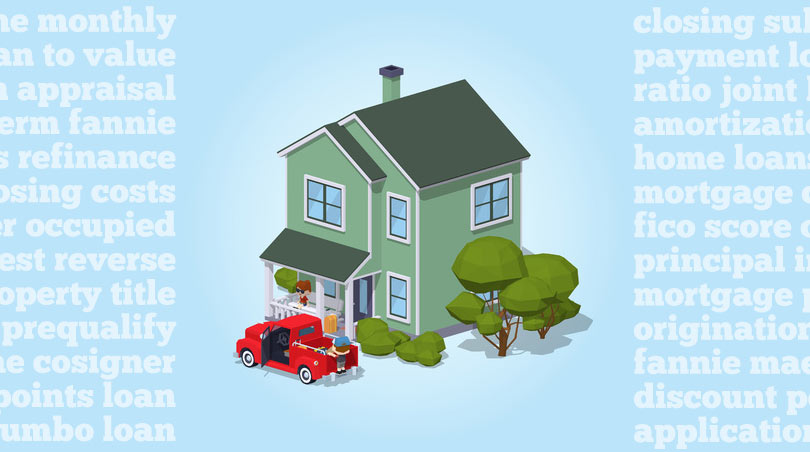 Some potential FHA loan applicants are surprised to learn that they can purchase a home with as many as four living units using an FHA mortgage.
For a certain percentage of FHA loan applicants, the ability to buy a four-unit property leads to thinking about becoming a landlord, renting out the units and using rental income to offset the expenses of owning the property.
This has potential for some borrowers, especially those who already have experience in this area. But FHA loan rules have plenty to say about how your home may be used for such purposes.
FHA loan rules in HUD 4000.1 define the acceptable uses of a home purchased with an FHA mortgage. Those uses include renting out unused living units, but with the caveat that the borrower is required to live on the property as an owner-occupier.
You read that correctly, FHA loan rules allow you to accept rent for your unused living units, but you are not permitted to be a non-resident landlord with a house full of tenants.
FHA loan rules in HUD 4000.1 make it clear that FHA loans are for owner/occupiers only, and even mentions certain practices by name in the section naming the unacceptable uses for an FHA loan.
Those unacceptable uses include any form of "transient housing" where the tenant stays 30 days or less, making Air B-nB operations (theoretically) unacceptable in the eyes of the FHA.
But what is to prevent a borrower from renting out the property as an absent landlord or using it as an Air B-n-B or a traditional bed and breakfast?
The answer is simple-the FHA requires borrowers to sign legally binding documents that state that all borrowers obligated on the mortgage understand and agree to the prohibition against using a home purchased with an FHA mortgage for any type of hotel operation, which is specifically defined in the legally binding document.
HUD 4000.1 lists the following as unacceptable uses for a home purchased with an FHA loan:
-commercial enterprises
-boarding houses
-hotels, motels and condotels
-tourist houses
-private clubs
-bed and breakfast establishments
-other transient housing
-vacation Homes
-fraternity and sorority houses
We will explore the legally binding document listed above (HUD 92561) in another blog post.