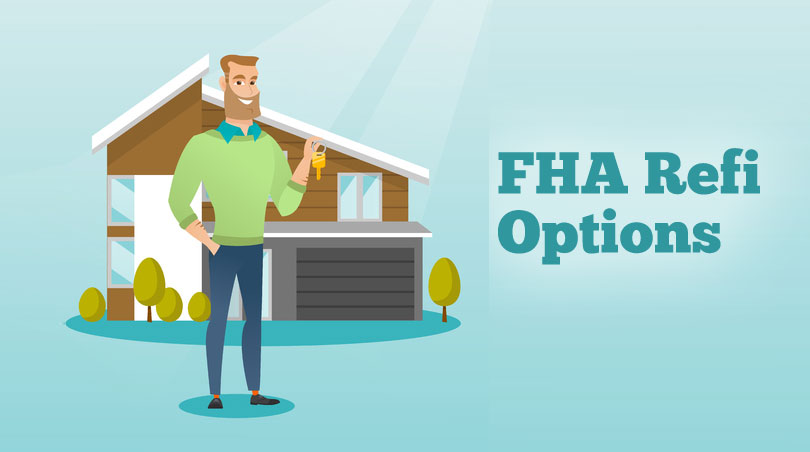 FHA refinance loan myths keep some potential borrowers from making a truly informed choice about what to do when it's time to apply for a cash out refinance loan, reverse mortgage, or rehab loan. Know the facts before you decide!
FHA Refinance Loans And Changing Lenders
It's a myth that you can't refinance your home with a different financial institution than what you started with. You are not required to use your original lender when refinancing a mortgage loan. This is true regardless of whether your original mortgage is an FHA loan or not. Your original mortgage can be refinanced into an FHA loan even if it is a conventional mortgage or other type of non-FHA loan.
You will be required to change lenders if your current mortgage is a non-FHA loan and your lender does not offer FHA refinance loan options.
FHA Loans, Refinance Loans, And Interest Rates
Borrowers who want to refinance into an FHA mortgage are naturally interested in getting a lower interest rate if possible. For FHA borrowers, it's a question of negotiating the rate with the lender. FHA rates are not set or regulated by the FHA or HUD.
The rates must be comparable to similar home loan transactions on the market, but it's good to know that your credit scores and other financial qualifications will affect your access to the most competitive interest rates.
One myth about FHA loan interest rates is that the borrower will always get a lower rate than for a conventional loan. This may not always be true (again, credit scores and other factors will help determine the rates you are offered) especially if a borrower is refinancing out of an Adjustable Rate Mortgage (ARM).
The fixed rate loan you refinance into may have an interest rate higher than the current ARM loan rate, but the stability of fixed payments is considered an important benefit for those who need to get out of an adjustable rate loan.
FHA Refinance Loans And Cash Back To The Borrower
There is a notion that some have that refinance loans will always result in cash out to the borrower. This is not true-you are not required to apply for a cash out refinance loan in order to refinance into an FHA mortgage. Borrowers can apply for a simple refinance, a no cash-out refinance loan, FHA-to-FHA Streamline Refinancing, etc.
The point here is that borrowers looking for a cash out refinance loan will be borrowing against any built-up equity in the property. Those without much equity may wish to wait to apply for a cash out refi loan until there's a bigger financial incentive. But those who don't want to borrow money to take equity out in cash don't need to think about the equity issue the way cash-out refi applicants do.
You may be required to make a minimum number of mortgage payments before you may apply to refinance a home loan, so be sure to ask the lender if your current mortgage "seasoning period" has passed so you may refinance.