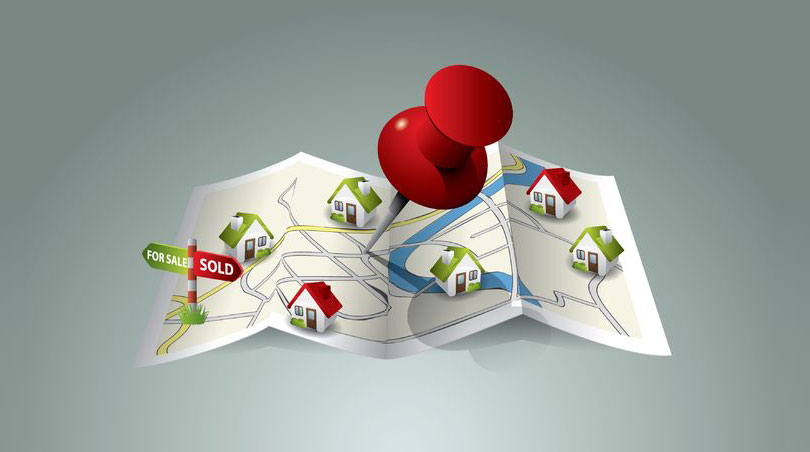 There are many options to consider when planning a One-Time Close (OTC) / Single-Close construction loan. Borrowers who want a home built for them from the ground up can choose between FHA One-Time Close, USDA One-Time Close, and VA One-Time Close construction loans.  These are also known as Single-Close loans.
These three programs have some basic differences. VA OTC mortgages allow qualified borrowers to apply with no money down. USDA construction loans may also permit the borrower to apply without the expectation of a down payment, but these construction loans are only for rural areas with populations of up to 35,000 according to a 2017 USDA fact sheet about the program.
One-Time Close / Single- Close Construction Loans: Occupancy Required
Choices between the VA, USDA, and FHA construction loan program basically involve the type of borrower you are; all these construction loans are intended for owner/occupiers.
If you are a borrower interested in a commercial property, or interested in being an owner but not an occupier, these loans are not for you. There's an occupancy requirement borrowers are required to certify in writing for all three different types of construction loan.
Construction Loans and Escrow
Construction loans require escrow accounts, so this is not really a choice. However, what goes into the escrow account may vary depending on the nature of your loan. Some loans will require funds for both property taxes and mortgage insurance.
However, VA construction loans do not require mortgage insurance the way a conventional loan does, nor does it require an Up Front Mortgage Insurance Premium the way FHA mortgages do.  It does, however, require a VA funding fee.
Timing Of Your Construction Loan
VA construction loans, like FHA and USDA construction loans, have specific guidelines about the timing of various stages of the loan. For example, while you may be permitted to purchase land to build your home on (depending on a variety of factors including acceptability of the land itself) a borrower cannot use these One Time Close construction loans to purchase an undeveloped plot of land with no concrete plans to build.
In other words, the borrower has to be committed to both the purchase of the land and the beginning of the construction project within a timely manner following loan approval.
Some One-Time Close / Single-Close mortgage options include the ability to wait to make monthly mortgage payments until the construction phase is completed. But this depends on the borrower and lender negotiating how that delay in payments will affect the remaining monthly mortgage amount due.
Will you agree with the lender to adjust the remaining payments to cover the time spent building the home when no payments are made? Or will you agree with the lender to accept a "balloon payment" of a higher amount than your typical monthly payments as the final mortgage loan installment? These are important issues to discuss with a participating lender.
Learn More About FHA One-Time Close / Single-Close Mortgages
We have done extensive research on One-Time Close / Single-Close mortgage loans and spoke directly to the licensed lenders for most states. These are qualified mortgage loan officers who work for lenders that know the product well.
Each company has supplied us the guidelines for their product. If you are interested in being contacted by one licensed lender in your area, please respond to the below questions to save time. All information is treated confidentially.
Your response to onetimeclose@fhanewsblog.com authorizes us to share your personal information with a licensed mortgage lender in your area to contact you.
Please note that the One-Time Close / Single-Close Construction Program only allows for single family dwellings (1 unit) – and NOT for multifamily units (no duplexes, triplexes or fourplexes).
1. Send your first and last name, e-mail address, and contact telephone number.
2. Tell us the city and state of the proposed property.
3. Tell us your credit score and/or the Co-borrower's credit score, if known. 620 is the minimum qualifying credit score for this product.
4. Are you or your spouse (Co-borrower) eligible veterans?  If either of you are eligible veteran's, the down payment is $0 up to the maximum VA lending limit for your county. If not, the FHA down payment is 3.5% up to the maximum FHA lending limit for your county.