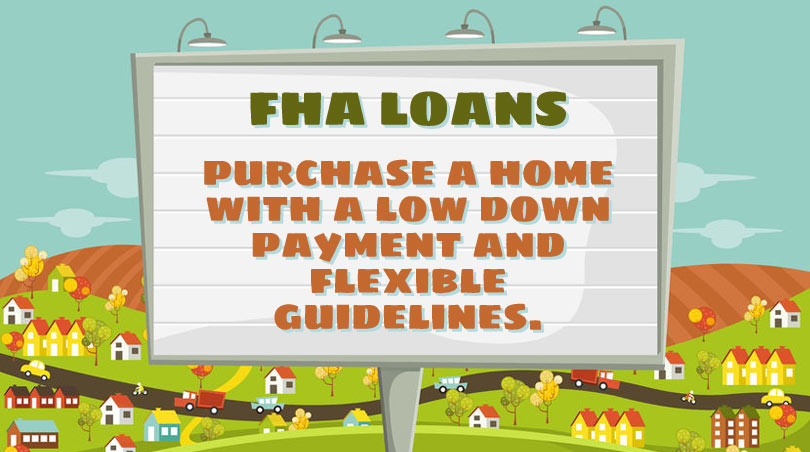 Are there FHA home loans available for borrowers who have no credit? Some home loan applicants may have little or no credit activity and worry that there may be no provisions in FHA loan rules for such circumstances.
What does the FHA loan handbook, HUD 4000.1, say about this issue?
FHA loan rules state that the lender is required to pull credit data for all FHA loan borrowers. Whether you need a new purchase home loan, an FHA One-Time Close construction loan, an FHA cash-out refinance loan or any other mortgage (except for an FHA Interest Rate Reduction Refinance Loan which has no FHA-required credit check requirements in most cases) a credit report will be pulled for each borrower obligated on the mortgage.
In cases where the credit report shows the borrower has "insufficient credit" or a lack of credit information, the lender has the option of working with a non-traditional report (officially designated in the FHA loan rulebook as a Non-Traditional Mortgage Credit Report or NTMCR, but FHA loan rules say the loan must be processed manually rather than "automatically".
HUD 4000.1 instructs the lender;
"An NTMCR is designed to access the credit history of a Borrower who does not have the types of trade references that appear on a traditional credit report and used either as:
a substitute for a Tr-Merged Residential Mortgage Credit Report or an Residential Mortgage Credit Report; or
a supplement to a traditional credit report that has an insufficient number of trade items reported to generate a credit score.
There are standards for these non-traditional credit reports listed in HUD 4000.1:
"The NTMCR must not include subjective statements such as "satisfactory" or "acceptable," must be formatted in a similar fashion to traditional references, and provide the:
creditor's name;
date of opening;
high credit;
current status of the account;
12-month history of the account;
required monthly payment;
unpaid balance; and
payment history in the delinquency categories (for example, 0x30 and
0x60).
Borrowers who have no credit history at all may be at a serious disadvantage when it comes to apply for any major line of credit. The non-traditional credit report is used to find evidence that the borrower's payment habits and financial responsibility patterns indicate they are responsible and a good credit risk.
Additionally, FHA loan rules are not the only requirements that apply in the FHA mortgage loan transaction-the lender's standards will also apply so it will be crucial for a borrower with non-traditional credit to find a lender who can work with the borrower's circumstances.
FHA loan applicants with non-traditional credit should expect to work more closely with the loan officer and provide supporting documentation to show good financial habits including records of rent payments, any kind of recurring financial obligation and how such obligations were paid on time.