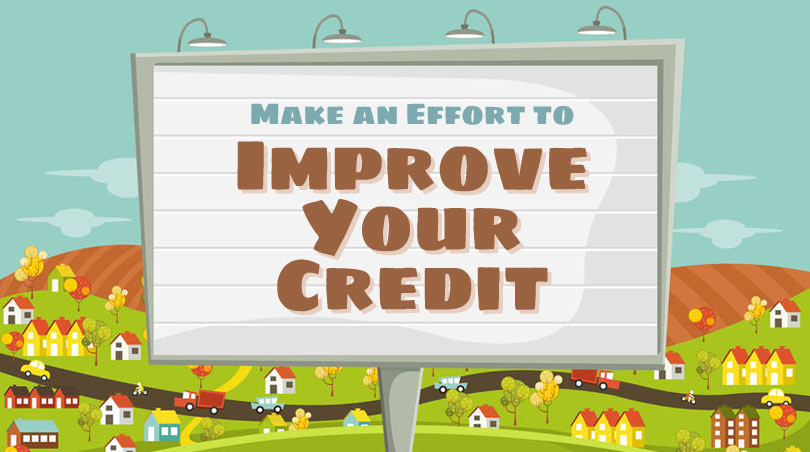 If you are considering an FHA Cash-Out Refinance loan, you're likely wondering what credit tips will help you get closer to loan approval.
If you are considering a cash-out refi loan, it's best to start working on your credit as early as possible in order to make sure the hard work you do is evident when it's time to fill out the loan application.
Evaluate Your Current Budget
Reviewing your budget won't help with credit repair, but it's an important first step. Why? The lender will be looking at your income compared to your outgoing monthly debt to calculate the debt-to-income ratio for your loan. If your debt is higher than a certain percentage (and lender standards will apply in this area as well as FHA loan rules) your loan may be in jeopardy.
Reviewing your budget and calculating an estimated monthly refinance loan payment will help determine whether you can afford the loan or not at that particular moment.
If your debt is high, you'll want to start working on cutting down the amount of money you pay out each month by paying off your smaller credit lines and cutting expenses.
Check Your Credit Reports
Whenever there's a discussion about how to get closer to refinance loan approval, there is naturally a mention of reviewing your credit reports for signs of errors, outdated information, or identity theft.
However, with recent headlines in the last year or so revealing that hackers have actually been able to compromise the credit agencies themselves in some cases, looking over your credit reports from all three major credit reporting agencies is now one of the most crucial things you can do-if for no other reason than to determine that your personal data has not been compromised by a significant hack on one credit reporting agency or another.
Avoid New Lines Of Credit-Even Small Ones
That clothing sale at your favorite big-box retailer might be even more tempting with a big discount on your purchases if you apply for a store credit card. But these applications will affect your credit even if you aren't approved for the card or change your mind after the card has been approved. Don't open new lines of credit when you decide to apply for an FHA Cash-Out Refinance loan.
Don't Miss Any Payments
Any late or missed payments in the 12 months leading up to an FHA Cash-Out Refinance Mortgage can affect your ability to get the loan approved. The lender needs to see patterns of reliable credit use-don't be late, don't miss payments, and take all steps necessary to insure you stay dependable on your payment schedule.
One of the best things a potential refinance loan borrower can do is to start having current payments auto-deducted from their bank accounts rather than mailing or manually paying online.
Many already do this but if you haven't made the switch with all your accounts, now may be a good time to set these automatic payments up for any/all accounts that will accept them.