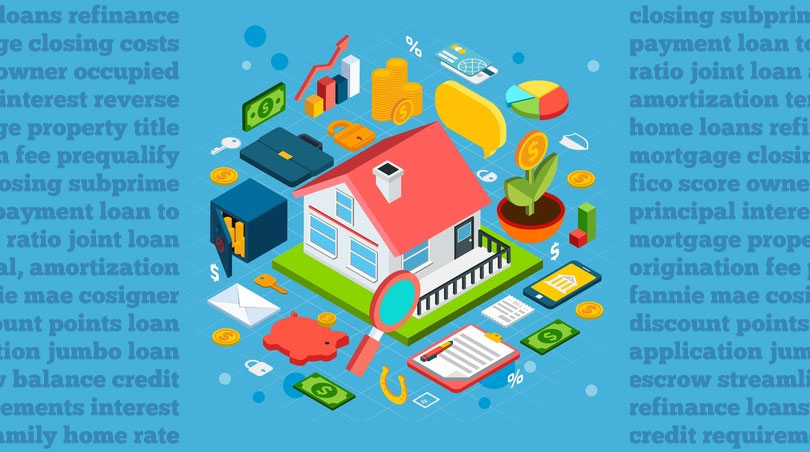 Do you want to buy a new home? An FHA home loan, with its' low down payment requirements for qualified borrowers is definitely an option to consider.
With a low 3.5% down payment for qualified borrowers AND the ability to use approved down payment assistance and/or gift funds for potentially no money out of pocket for a down payment, FHA mortgages can have a lot of appeal.
The house hunting process is an important part of any loan. When you are in the planning stages for your FHA mortgage, there are some big issues to consider before you launch into your search for the perfect home.
Those issues can be covered by a checklist you can make and plan with, even house hunt with; when making your house hunting checklist, be sure to consider some of these very important real estate issues below that you should take note of aside from basic price ranges and the overall nature and/or condition of the home (new construction, existing construction, fixer-uppers, REO homes, etc.)
Considerations For Buying Your New Home
In some housing markets, the availability of parking can be a major concern. Are you purchasing a condo on the FHA approved list in an urban center such as Chicago, Houston, or Los Angeles?
Be sure to check on the availability of parking as a feature of the property or whether there is sufficient on-street parking in the neighborhood.
Parking isn't just an issue for condo buyers, either-if you have more than one vehicle but are moving into a single-unit property, will there be enough driveway space or on-street space for the additional cars or trucks?
A new family may only have one vehicle; a blended family may have several more…does your real estate agent know what your needs in that department might be?
Neighborhood Aesthetics
What do the other houses in the area where you are looking for your new home look like? Are they in good repair? Run down and in need of external maintenance? Shiny and new? These issues can give you important clues as to what you might expect in the years to come in terms of property values, general upkeep of your own property, etc.
Proximity To Conveniences And/Or Nuisances
How close is your new home to grocery stores, public parks, daycare, and commuting routes? Conversely, how close is your new home to areas with lots of always-on lighting such as airports, car dealerships, or gas stations? These are important factors to remember.
Public Works Maintenance And Upkeep
Are the roads to your new neighborhood new? Full of potholes or other hazards? Is the property at the bottom of a hill in an area known for heavy rains or snow? Is your driveway on a downhill slope that could be a problem in wintertime in the snow and ice?
These are all important things to remember when looking at real estate listings and individual homes; you can also make certain issues a priority and explain your needs to a real estate agent when it's time to start reviewing properties.