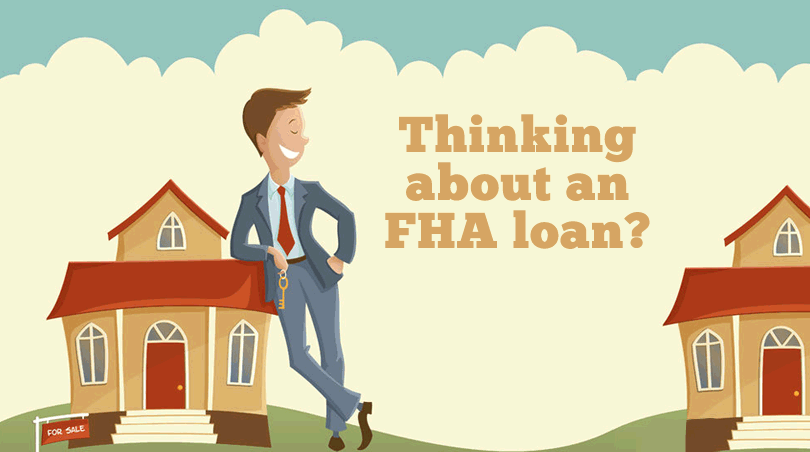 Understanding your FHA home loan options means knowing the different choices available to you for a mortgage. Did you know that FHA home loans are available for mobile homes, condos, and manufactured housing?
FHA Home Loan Options: What Kind Of Home Do You Need?
Some mistakenly assume that FHA mortgages and refinance loans are need-based and restricted to a certain income range. This is not true; anyone who financially qualifies with FICO scores, good loan repayment history, and other factors is eligible to buy using an FHA mortgage.
The kind of homes you can buy with an FHA mortgage include condo units (in FHA-approved condo projects), mobile homes, modular and manufactured homes, multi-unit properties (up to four units), and you also have the option of having a home built for you from the ground up using an FHA construction loan.
You don't have to buy a typical suburban home to qualify for an FHA mortgage loan. You don't even have to purchase a home that's ready to live in; a fixer-upper purchase with an FHA 203(k) rehab loan is also possible.
FHA Home Loan Options: Interest Rate Options And Loan Terms To Consider
FHA mortgages are available in both fixed-rate loans and adjustable rate mortgages (also known as ARM loans). Adjustable rate mortgages may be better suited for those who don't plan to keep the home long before selling or refinancing. Fixed rate loans may be a better strategy for those who plan on keeping the home long-term.
The most important things to know about an FHA Adjustable Rate Mortgage are how long the introductory rate will last, and how much your interest rate may increase and how often depending on the type of ARM loan you get.
Fixed rate FHA mortgages and FHA ARM loans alike may be refinanced using an FHA Streamline Refinance mortgage that generally requires a benefit to the borrower in the form of a lower interest rate, monthly payment, or transferring out of an adjustable rate mortgage into a fixed rate loan.
FHA loan term options come in two versions: the 15-year FHA mortgage and the 30-year FHA mortgage. 15-year loans may feature higher monthly payments, but may cost the borrower less over the lifetime of the mortgage.
Borrowers who can afford to pay more for a shorter loan term and want to save money over the lifetime of the mortgage should consider the 15-year loan carefully.
30-year mortgages are easier on the borrower's monthly bottom line, but will cost more over the entire term of the mortgage. If lower monthly payments are more important, the 30-year FHA loan option is the way to go.