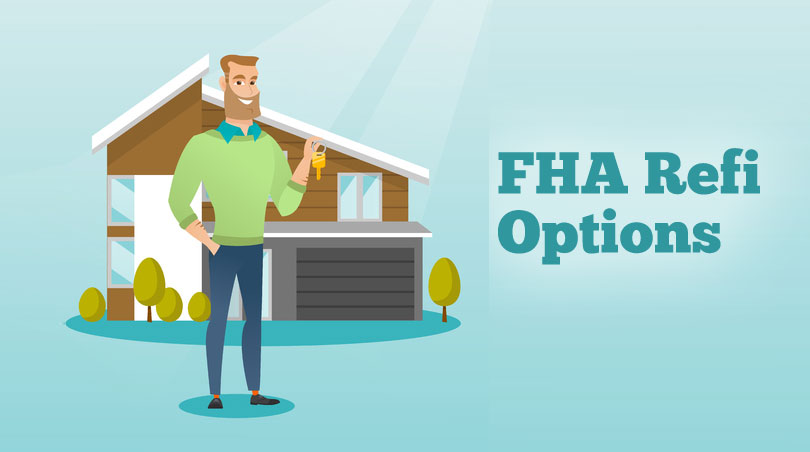 When is cash back to the borrower permitted with an FHA home loan? Some borrowers have the idea that they will apply for a mortgage loan that has a higher amount than the money required to purchase the home and pay for any fees that are allowed to be included in the loan amount.
But is this possible?
FHA mortgage loan rules that govern cash back to the borrower are found in HUD 4000.1, which says that in most cases cash back to the borrower in this manner is not possible where new purchase, "forward" mortgages are concerned.
Money Back Rules For FHA Forward Mortgages
A forward mortgage, or FHA purchase loan, can only be for appraised value or the asking price (whichever is lower) and any costs included in the mortgage.
Money back to the borrower in these cases is limited to refunds of cash paid up front and later refunded to the borrower, such as when the Up Front Mortgage Insurance Premium is paid in advance but the borrower later decides to finance it.
Cash Back Rules For FHA Refinance Loans
Money back to the borrower is not always restricted, though. FHA cash-out refinance loans, for example, are specifically designed to provide money back to the borrower and that money can be used for any purpose. FHA cash-out refinance loans can refinance an FHA or a non-FHA mortgage.
Compare that to FHA 203(k) and FHA 203(h) refinance loans, which are designed to help the borrower repair, remodel, or rehab a property as either a new purchase loan or a refinance loan.
These rehab loans must pay for contractors, labor and materials, and other costs associated with the rehab or remodeling work.
But that cash cannot be taken as a "draw" to the borrower. It must be used as intended and cannot simply be paid to the loan applicant with no accountability for how and when the money is used.
FHA-to-FHA refinance loans such as the Interest Rate Reduction Refinance Loan (FHA IRRRL) also do not allow cash back to the borrower.
The FHA IRRRL is intended to get a borrower into a lower monthly payment, or a lower interest rate, or into a fixed rate mortgage, etc. The goal of the FHA IRRRL is to provide a benefit to the borrower, but cash back is not one of those benefits.
FHA Reverse Mortgages
Another FHA loan that offers money back to the borrower is the FHA Reverse Mortgage, also known as an FHA Home Equity Conversion Mortgage or HECM. Reverse mortgages are intended specifically to give cash to the borrower based on the appraised value of the property.
These loans do not require a mortgage payment and are instead settled with the borrower dies or stops using the home as the primary residence.
Cash back to FHA borrowers is possible using the right type of FHA mortgage, but purchase loans / forward mortgages do not allow cash back.