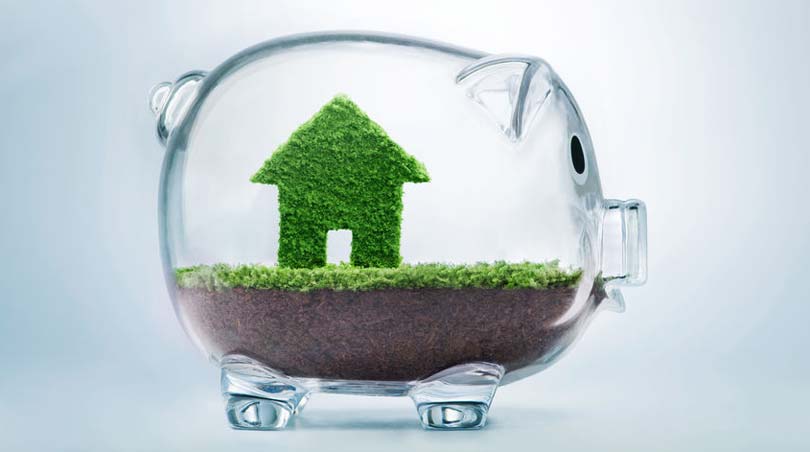 There are five important things you should know about FHA mobile home loans. If you are interested in buying a mobile home or manufactured home using an FHA mortgage, knowing these five things will help you to make the right choices for your loan and your new home.
5. FHA Mobile Homes Are Possible For A Variety Of Property Types
The FHA loan program allows the purchase of a mobile home, a modular home, or a manufactured home. The differences in these types of properties may not seem so important in terms of loan approval but can mean a lot to the FHA borrower depending on what's involved.
For example, the stereotypical mobile home may be delivered to the site where it will be put onto a permanent foundation as a single unit. But a modular or manufactured home may come in sections and require assembly. In any case, the home must be delivered directly to the site where it is installed on a permanent foundation.
4. FHA Mobile Home Loans Have An Age Restriction
Your new home cannot be manufactured prior to June 15, 1976. All mobile, manufactured, and modular homes must have a HUD Certification Label affixed or have a label verification on display "evidencing the house was constructed on or after June 15, 1976, in compliance with the Federal Manufactured Home Construction and Safety Standards" according to HUD 4000.1
3. FHA Mobile Home Loans Include A Size Requirement
Did you know that in order to be approved by a participating FHA lender, the FHA mobile home loan must be for a home that is at least 400 square feet as the minimum acceptable size? The total floor area MUST be 400 square feet or greater according to FHA loan rules.
2. Mobile Homes Must Be Placed On A Permanent Foundation
FHA mobile home loan rules are not flexible when it comes to the foundation. A mobile home that is to be purchased with an FHA mortgage must be permanently attached to a foundation which must meet minimum standards found in a guide known as the Permanent Foundations Guide For Manufactured Housing. 
The requirements in this guide are intended to "assure that the home, foundation, and site are all compatible" according to the HUD official site. The foundation requirement is one reason why no FHA loans are available for recreational vehicles which are often thought of as mobile homes but have no foundation and are "permanently mobile" and not real estate.
1. FHA Mortgage Options For Mobile Home Loans Are The Same As Other FHA Mortgage Loans In Many Ways
Under FHA loan rules, borrowers purchasing mobile homes have the option to apply for a fixed-rate mortgage or an adjustable rate, 15-year or 30-year mortgages, etc. However, FHA loan rules don't always reflect lender standards. Borrowers should plan on asking a participating lender what options are available for mobile homes.
Not all participating lenders offer mobile home loans, and not all of those who do offer the same terms, rates, and options. It's a very good idea to shop around for an FHA mobile home loan to find the most advantageous terms and most flexible options.