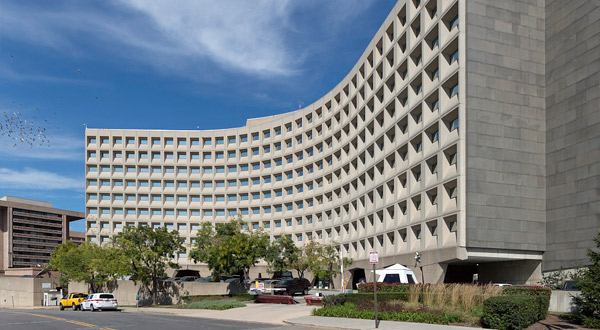 In 2017, Hurricanes Irma and Maria devastated many U.S. territories; in the aftermath home owners in Puerto Rico and the Virgin Islands many people are still recovering from the disaster.
In August 2018 the Federal Housing Administration (FHA) has announced updates to FHA foreclosure prevention options to allow borrowers with delinquent FHA home loans "easier access to bring their mortgages current without increasing their interest rates or monthly payments" according to HUD.gov.
The Federal Housing Administration is also offering a final 30-day extension of its foreclosure moratorium for FHA-insured homeowners in Puerto Rico and the U.S. Virgin Islands.
In February 2018, FHA introduced the Disaster Standalone Partial Claim option, intended to help borrowers in the affected disaster areas a way to catch up on pre-disaster mortgage payments without experiencing "payment shock".
FHA's "Disaster Standalone Partial Claim" will now be the first mortgage relief option available for hurricane victims with FHA-insured homes located in Puerto Rico and the U.S. Virgin Islands according to a press release on the FHA/HUD official site, which adds:
"The Disaster Standalone Partial Claim option covers missed mortgage payments up to 30 percent of Unpaid Principal Balance through an interest-free second loan on the mortgage, payable only when the borrower sells the home or refinances their mortgage. In addition, this option requires no trial period or balloon payment and allows borrowers to keep their existing interest rate and existing amortization schedule."
FHA borrowers affected by this policy are eligible for this updated Disaster Standalone Partial Claim if the following conditions apply:
The borrower resides in the Presidentially-declared disaster area in Puerto Rico and the U.S. Virgin Islands;
The borrower's ability to make mortgage payments is "substantially affected" by the disaster;
The original mortgage was no more than 60 days past due prior to the date of the federal disaster declaration;
Forbearance or other loss mitigation options have not already been approved.
"We need borrowers to contact their servicers right away and begin the process of finding a permanent solution to their mortgage situation," said FHA Commissioner Brian Montgomery, who was quoted in the HUD press release announcing the policy updates.
He adds, "We have a lot of options available to help FHA-insured families keep their homes but every day we wait, those options become more limited. Meanwhile, we intend to monitor our servicers very closely to make sure eligible families get the mortgage relief they qualify for."
Borrowers who need to take advantage of this option should contact their loan officer immediately to see what is required from that financial institution.