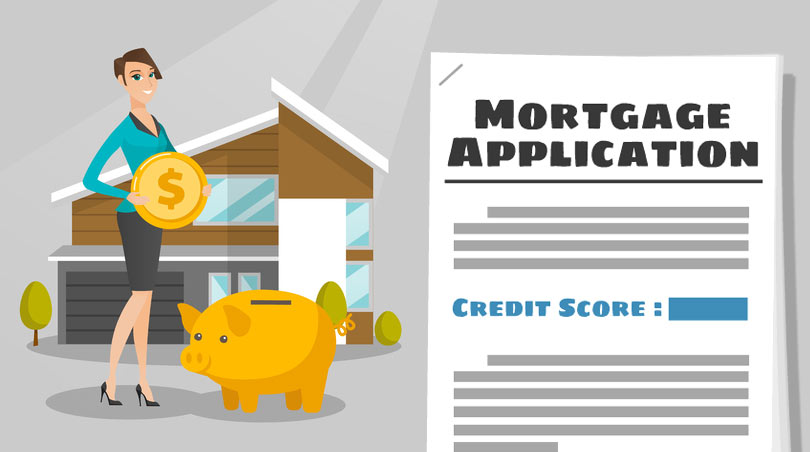 Who needs credit repair before applying for an FHA mortgage? If you are worried about your ability to qualify for a home loan because of past financial issues, credit mistakes, or even identity theft, it's important to begin reviewing your credit and working on raising your credit scores as early as possible before committing to a mortgage loan application.
Don't wait to start working on your credit, begin today!
What Kind Of Credit Repair Is Needed?
There are many different things you can do to work on your credit rating and credit history but what we NOT suggesting is that you pay a third party offering to "remove all negative credit information" from your credit report or other things that are not actually possible.
The best way to begin working on credit repair of any kind is to request your free copy of your credit report from each of the three credit reporting agencies (Equifax, Experian, and TransUnion) to see what your reports say and make sure that your credit report is accurate and doesn't show evidence of identity theft.
What Can I Do To Raise My FICO Scores?
Raising your FICO score is important because when you are ready to fill out loan application paperwork, the FICO scores in your credit report may play an important role in determining what interest rate you are offered, whether or not you need a larger down payment, etc.
Raising your FICO score means paying down credit cards and avoid carrying high balances on them. It also means NOT closing credit card accounts; the age of your credit will play an important part in determining your FICO score.
You should also check to make sure you know the specific credit card limits on your accounts-you may learn that your limits are higher or lower than expected and that information will be important when deciding your credit card pay-down strategy.
Avoid applying for new credit while working on your FICO score-every inquiry for store credit cards, American Express cards, Visa or Mastercard, etc. can bring a "hit" on your FICO score.
You should also avoid paying your credit card bills right when they are due-paying earlier and preventing accidental late payments is a crucial part of your personal credit repair strategy.
Establish A Reliable Payment History
You should have an on-time, every time approach to your financial obligations, but this is the most important in the 12 months leading up to your home loan application. An FHA lender will check to see if you have missed any payments or been late on any financial obligations in the 12 months prior to your loan application.
This history can make or break some transactions and if a borrower's FICO scores are already lower than desired a spotty payment history won't help matters. In fact, it can seriously jeopardize your chances at loan approval.
Dispute Inaccurate Or Old Credit Report Information
Begin disputing old or inaccurate credit report information as early as possible in your home loan planning process. You do not want to be working with your credit report AND trying to apply for a mortgage.
Delays will happen and borrowers are generally unhappy with the results of trying to apply for a line of credit while simultaneously disputing credit report issues.