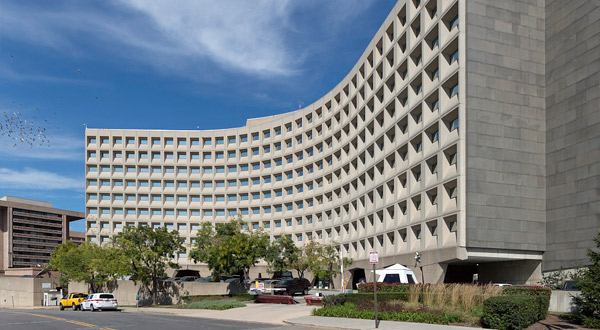 The Department of Housing and Urban Development has announced a settlement in a Fair Housing Act case in Reno, Nevada.
According to the HUD official site, the settlement involves a "…Conciliation Agreement between Reno, Nevada-based CMS Property Services, LLC, and its property manager and a female tenant, resolving allegations that the manager sexually harassed the woman."
Some are not aware that Fair Housing Act regulations include a prohibition of sexual harassment, but federal law makes it illegal for a housing provider to sexually harass tenants.
The HUD official site says this rule includes, "creating a severe or pervasive hostile housing environment, or conditioning housing or housing-related services on the tenant's acquiescence to sexual demands. The Act also prohibits retaliating against persons who complain about housing discrimination."
Often the only line of defense against continued discrimination or harassment possible comes via a complaint registered with HUD by the victims of the discrimination or harassment. In this particular case, HUD was made aware of the situation when the tenant reported the illegal harassment.
A HUD press release states that the tenant, a single mother of six, complained to HUD, "…that the manager of her building sexually harassed her and created a hostile living environment, including unwanted touching and sexual comments. In addition, the woman alleged that CMS attempted to terminate her tenancy and failed to return a rent overpayment of $1,000 because she was unreceptive to the manager's advances".
The outcome of the complaint? CMS Property Services must pay the tenant $7,000 and the property manager is required to take Fair Housing training.
"Never should anyone trying to provide a home for their family have to endure sexual harassment and lewd behavior in order to remain in that home," said Anna María Farías, HUD's Assistant Secretary for Fair Housing and Equal Opportunity, who was quoted in the press release.
She adds, "HUD remains firmly committed to addressing this type of treatment and taking action against those who violate this nation's housing laws."
Sexual harassment is only one area where Fair Housing Act laws apply. The FHA and HUD have ongoing campaigns to raise awareness of Fair Housing Act rights and responsibilities; April 2018 marked the 50th anniversary of the Fair Housing Act and there is still much to be done to educate house hunters, renters, FHA loan applicants, and home owners about their rights under this important legislation.
If you believe you have experienced discrimination while seeking housing, file a complaint by contacting HUD's Office of Fair Housing and Equal Opportunity at (800) 669-9777 (voice) or (800) 927-9275 (TTY).