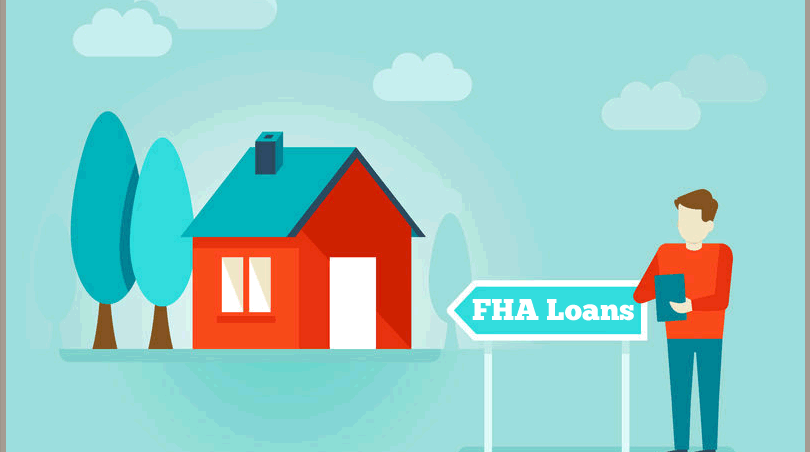 Which is the better option? Sell your home, or refinance your mortgage loan with an FHA refinance loan? Your financial needs and goals will determine part of the answer to this question, the nature of the housing market and how much you still owe on your mortgage loan will help inform the answer, too.
FHA Refinance Loan Options For Those Considering Selling Their Property
You can sell the home you're currently in, or refinance it with an FHA cash-out refinance loan or an FHA rehab loan if you want to use FHA mortgage loan funds to repair or remodel the property. Why refinance instead of sell?
Some borrowers think about selling because they want to move into a larger home. Refinancing isn't an option for these people…or is it? The FHA 203(k) Rehab Loan is available as a refinance option and borrowers can use rehab loans to improve the size of living spaces, finish basements, and other work that may be helpful in the pursuit of a larger living area.
FHA rehab loan projects must be approved and no major structural work is possible with a Limited 203(k) FHA Rehab loan, so be sure to ask a participating lender about the "standard" 203(k) instead of the smaller limited version.
Rehab loans may work very well as an alternative to selling the existing home, searching for a newer and larger one, and going through the home loan process again with the new property.
FHA Refinance Loans As An Alternative To Selling: Adjustable Rate Mortgages
If you are contemplating the sale of your home to get out of an adjustable rate mortgage loan, you should know that FHA mortgages include the ability to refinance both FHA and non-FHA home loans into fixed-rate FHA mortgages. Getting out of an adjustable rate mortgage does not have to mean going back to being a renter instead of a home owner.
FHA Refinance Loans For Existing FHA Mortgages
You can refinance an existing FHA mortgage into a fixed rate loan or an adjustable rate mortgage, you may also refinance into a cash-out FHA loan or apply for an FHA Streamline refinance loan to get into a lower mortgage payment, lower interest rate, or a fixed rate loan (out of an adjustable rate mortgage).
FHA Streamline loans can't be used on non-FHA home loans, but for those with existing FHA mortgages the option to Streamline includes no FHA-required credit check in many cases, plus no FHA-required appraisal. Your lender's standards may require one or both, but for streamline refinance loans, the FHA does not unless the new loan results in a higher mortgage payment above a certain FHA-set threshold.
It Makes Sense To Refinance
Some borrowers may need to sell their homes to take advantage of rapidly improving housing market prices, they may wish to sell and relocate rather than refinance and stay, or it may be simple desire to find a newer space to live in. But for others who dread the idea of packing and moving again, who don't like the idea of another round of house hunting, or who just need to consider their options for refinancing with cash back on the deal, the FHA refinance loan option may be a good choice to start exploring.
Ask a participating FHA lender what the pros and cons of refinancing instead of selling the home might be in your housing market.