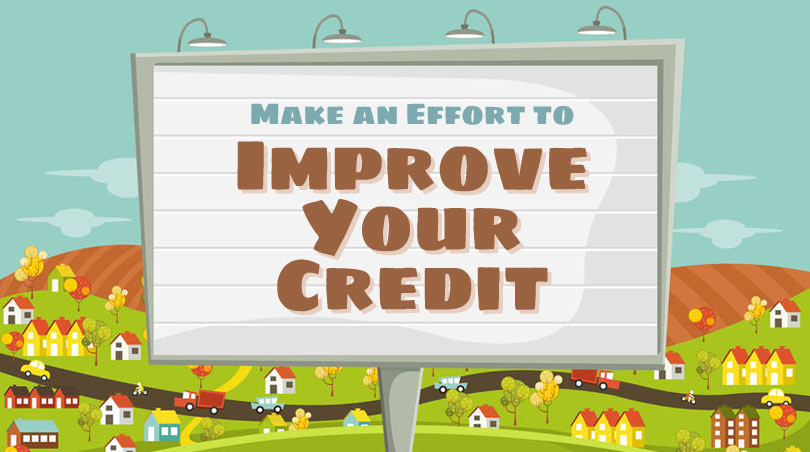 There are many areas that can affect the lender's decision to approve or deny an FHA home loan application. Do you know what these important issues mean and how they can affect millennial home buyers or anyone else examining their affordable housing needs?
#5 FHA Home Loan Approval And Your FICO Scores
Your FICO score may be well within the FHA minimums for loan approval or even maximum financing, but do you know what the participating FHA lender's FICO score requirements might be above the FHA minimum?
You may find that the FHA loan program's minimum 580 FICO score for the lowest possible down payment is lower than the FHA lender's requirements. Check with the lender to see what is required in this area for a better idea of what your FICO scores actually need to look like before application time.
#4: FHA Loans And Bankruptcy Or Foreclosure
Many assume it's impossible to get a home loan after a foreclosure or bankruptcy, but the real issue is how long you have waited since the discharge of the bankruptcy or since the foreclosed home was legally transferred out of your name.
There is a mandatory seasoning period or waiting time that begins from the moment the bankruptcy is discharged (ask your lender, waiting times may vary) or from the time the original owner's name is no longer legally on the title.
Don't assume you cannot get an FHA mortgage after a bankruptcy or foreclosure, but do assume that you will need to work on re-establishing good credit, making all payments on time, etc.
#3: Job And Income Issues
A borrower's credit history is very important, but your employment history is also a major factor in FHA home loan or refinance loan approval.
Those with at least two years of job history will have an easier time with loan approval than those who do not; borrowers who change jobs frequently but show upward mobility will also have a more favorable experience with the application process.
Your income is related to your credit, for the purposes of FHA loan approval, in a variety of ways but the debt to income ratio is one of the more important factors. Make sure your current debt isn't overwhelming your income.
#2: Problems With Credit Report Data
Has your identity been stolen, or have you been the victim of credit card fraud or other problems? Sometimes the only way to know for sure is to see what your credit report says and give yourself enough time to contest any issues found prior to starting a home loan application.
Your lender may not be able to do much with a credit report that has disputed items until there is a resolution to the dispute or there are indications that the borrower was not at fault. Always work on issues like these long before applying for your home loan if possible.
#1: Credit History, Age Of Credit Accounts, And FHA Loan Approval
Borrowers without much credit history may find themselves at a disadvantage if they look at their FICO scores alone. But the age of your accounts-even if you have credit card accounts you rarely use-is an important part of the credit picture your lender needs to see to approve your loan.
Those with no FICO scores or so little credit activity that there may not be enough for the lender to go on will likely be required to provide additional documentation to show their payment habits, financial responsibility, etc.
Your FHA lender will tell you what that financial institution requires but if you are considering a home loan and have little credit history, consider building some up before you actually fill out loan paperwork.