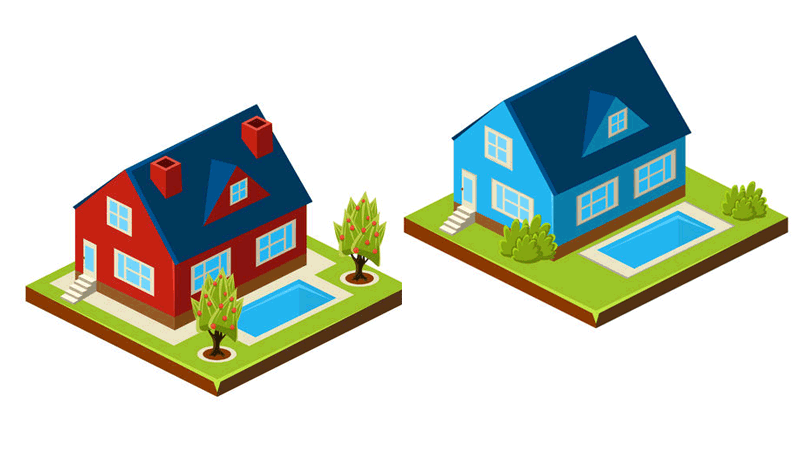 FHA One-Time Close construction loans, also known as construction-to-permanent mortgages, are a way that borrowers who need a lower down payment and more flexible loan approval guidelines can apply for a home loan that allows the property to be built from scratch.
One-Time Close loans, which are sometimes referred to as FHA OTC mortgages, require the borrower to qualify only once for both the construction portion and the mortgage loan.
This type of FHA mortgage may vary more among participating lenders because of certain features of the loan including the type of property that can be built, and the loan approval process as it relates to getting construction permits for the project.
Some Options Are Available With Some Lenders But Not Others: Shop Around!
Your participating lender may not offer these construction loans for modular or manufactured housing even though FHA guidelines permit it. Some lenders in some housing markets may warn borrowers to start early because construction permit approval times may be much longer than in other markets.
But the extra time can definitely be worth it. Having a home built to suit means the borrower has much more of a say in the nature of the home with regard to certain features, the types of appliances that may be installed, exterior features such as siding, paint, etc.
What are some of the benefits of applying for an FHA One-Time Close construction loan?
More Lenient Qualifications
This is true of the FHA home loan program in general. For OTC mortgages lenders may have more strict FICO score requirements and other qualifications than for other home loan products. FICO score requirements may actually be lower for existing construction loans depending on the lender-be sure to ask your participating FHA lender about how FICO score requirements may vary for this type of mortgage.
Lower Interest Rates
Remember, your FICO scores are an important factor in the interest rates you are offered, but in general most FHA mortgages feature lower "best execution" credit score ratings than their conventional counterparts. Your mileage may vary depending on your credit qualifications but overall, FHA borrowers can expect to favorably compare FHA rates to conventional loans.
Learn More About FHA One-Time Close / Single-Close Mortgages
We have done extensive research on One-Time Close / Single-Close mortgage loans and spoke directly to the licensed lenders for most states. These are qualified mortgage loan officers who work for lenders that know the product well.
Each company has supplied us the guidelines for their product. If you are interested in being contacted by one licensed lender in your area, please respond to the below questions to save time. All information is treated confidentially.
Your response to onetimeclose@fhanewsblog.com authorizes us to share your personal information with a licensed mortgage lender in your area to contact you.
Please note that the One-Time Close / Single-close Construction Program only allows for single family dwellings (1 unit) – and NOT for multifamily units (no duplexes, triplexes or fourplexes).
Send your first and last name, e-mail address, and contact telephone number.
Tell us the city and state of the proposed property.
Tell us your credit score and/or the Co-borrower's credit score, if known. 620 is the minimum qualifying credit score for this product.
Are you or your spouse (Co-borrower) eligible veterans?  If either of you are eligible veteran's, the down payment is $0 up to the maximum VA lending limit for your county.If not, the FHA down payment is 3.5% up to the maximum FHA lending limit for your county.