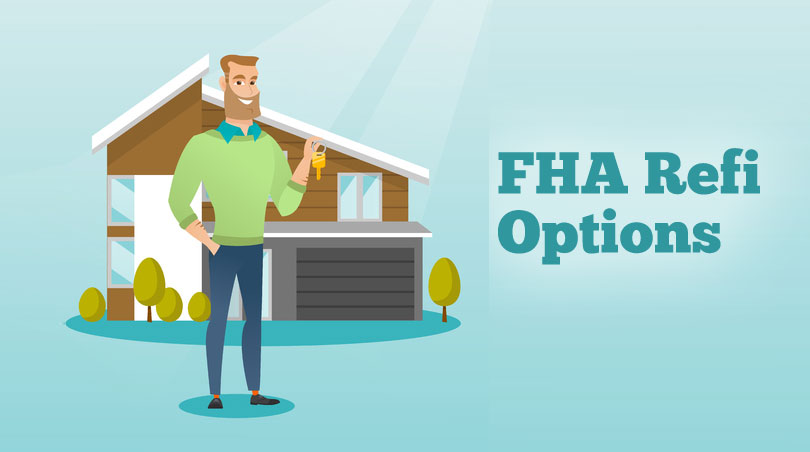 Are you currently paying on an Adjustable Rate Mortgage (ARM) and concerned about your next interest rate hike? It's possible to end the uncertainty about your mortgage payments and how the next interest rate increase will affect them by refinancing into a fixed-rate FHA mortgage loan.
FHA Refinance Loans Are Available As Fixed Rate Loans
You can refinance an existing FHA mortgage or a non-FHA loan such as a VA mortgage, conventional loan, etc. FHA loans are designed to help borrowers get into affordable mortgages using your current income and FICO scores to qualify.
If you have an FHA adjustable rate mortgage, you can refinance to an FHA fixed-rate loan using the FHA Streamline Refinance loan program. The main feature of the FHA Streamline refi is that it generally requires some tangible benefit to you, the borrower.
That benefit may come in the form of a lower interest rate.
It may also come in the form of a fixed interest rate when refinanced out of an ARM loan, and other benefits can include lower monthly payments. FHA Streamline refinance loans allow add-ons such as FHA Energy Efficient Mortgages, where additional money can be loaned to you to make approved upgrades to the home.
But these add-ons have the potential to increase your monthly mortgage payment-be sure to check the numbers on these add-ons and how they will affect how much you pay every month. Your financial needs may determine whether or not you choose this type of mortgage.
FHA Refinance Loans Are Available As Adjustable Rate Mortgages, Too
For a variety of reasons, some borrowers may desire an FHA refinance loan from one adjustable rate mortgage to another. If you are thinking about this option, know that it is permitted under FHA loan rules but you may be required to find a participating lender willing to offer such a transaction.
Depending on your housing market and other factors, this may or may not require additional time. But the option is available with the right lender.
FHA Refinance Loans Are Also Available As Rehab Loans
Need to refinance into a fixed rate loan and get funds to repair, renovate, or remodel the home at the same time? The FHA 203(k) Rehabilitation Mortgage is an option as both a new purchase loan AND a refinance loan option.
Your repairs or upgrades will require lender approval, and you may or may not (depending on lender requirements) be able to act as your own builder. But the option is definitely open to those who financially qualify with the right lender.