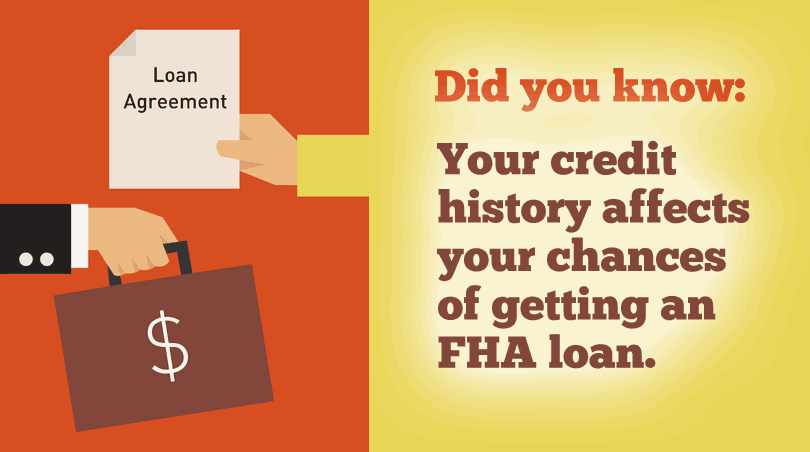 When you apply for any kind of credit including an FHA home loan, the lender will check your payment history to see what kind of patterns are evident. Are you a responsible borrower? The lender wants to see indications that you are one.
A Full Year Of On-Time Payments

In general it's recommended that house hunters come to the FHA loan process with 12 months of on-time payments on all financial obligations.
A late or missed payment can require the lender to find reasons to justify the home loan, including making a determination that late or missed payments are not likely to happen be an ongoing problem.
Borrowers sometimes make certain assumptions about their credit history that simply are not true. Some believe that if they do not report certain aspects of their credit or their financial obligations that the lender won't find out.
This is not true. The lender must review your credit reports in detail whether by using an automated process or by manually underwriting the loan.
There Will Be More Than One Credit Check For Your Home Loan

Some borrowers believe that once the initial credit check for the mortgage is done, there is no danger of having the credit reports checked again. This is also not true. Your lender can and most likely definitely will check your credit reports more than once during the home loan process.
Borrowers should expect this to happen all the way up to the closing date.
"Credit Repair"? Borrower Beware

Some borrowers believe that when they apply for FHA loans, they can also apply to a third party to have negative credit information removed or temporarily blocked from the lender via a dispute or other means.
This is not true.
No third party can help you remove negative credit information from your reports if that information is accurate.
In other words, any actual credit mistakes you have made will definitely show up and remain on your credit report until they have become old enough to be removed, which can take many years.
If you are interested in home ownership, it's best to give yourself enough time to keep your record of on-time payments in an acceptable range (12 months or more) for the lender. Don't apply for your FHA mortgage loan with fewer than 12 months of on-time payments for all financial responsibilities for best results.

Some believe