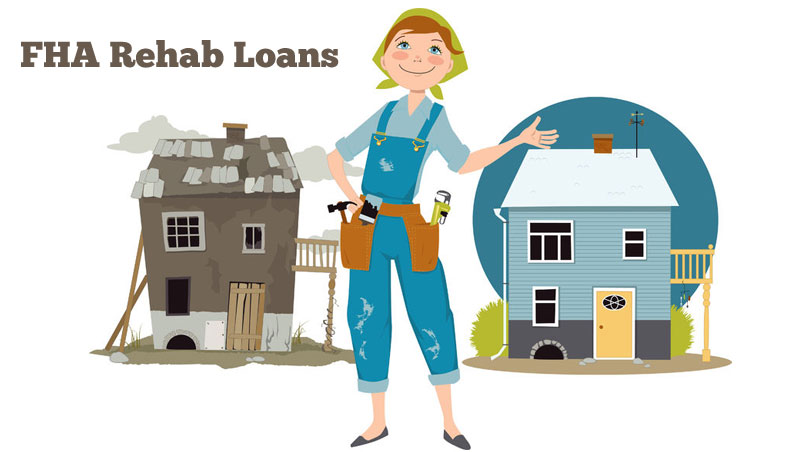 An imperfect home or a property you are sure won't pass FHA appraisal requirements is not necessarily a lost cause when it comes to FHA mortgage loan approval. You just need to select the right home loan for the property.
In the case of a home that is in need of repair, you won't use the same kind of mortgage that you would if you were interested in a turn-key home. The kind of mortgage you need for a fixer-upper is an FHA 203(k) rehabilitation loan.
FHA 203(k) mortgages allow you to buy and renovate a property using a single loan.
FHA rehab loans are available as both new purchase loans and refinance loans, so no matter what stage in the home ownership process you are, this option is open to you.
Rehab loans are not the same as FHA Construction loans such as a construction-to-permanent mortgage sometimes called an FHA One-Time Close mortgage. They are similar in some respects, including the FHA's requirements where the approved renovation work is concerned.
All properties purchased with an FHA mortgage including FHA rehab loans must be brought into compliance with FHA minimum standards plus state and local building codes as a condition of loan approval.
For FHA rehab loans that means getting the home reviewed by an FHA appraiser at an agreed-upon point in the process to make sure the renovations have met standards.
All contractors who work on your home must be fully licensed and otherwise meet state/local standards and FHA requirements. Your loan officer will tell you whether that financial institution will permit the borrower to act as her own contractor.
Best advice for choosing an approved contractor? Make sure your chosen company has done 203(k) renovation work before. You may be required to get bids from more than one contractor; make sure that the bids are accurate and not "guesstimates".
FHA 203(k) loans come in two types. One allows a higher dollar amount and major structural modifications on the home, the other is smaller and does not permit major structural work but is handy for smaller repairs that don't require a large amount of money to accomplish.
Depending on the size of your renovation work you may or may not be able to occupy the home while the work is ongoing; it's best to anticipate this expense if you should need to live elsewhere during the renovation project.
Talk to a loan officer today about your FHA 203(k) rehab loan options and don't forget you can refinance an FHA or non-FHA mortgage as a 203(k).