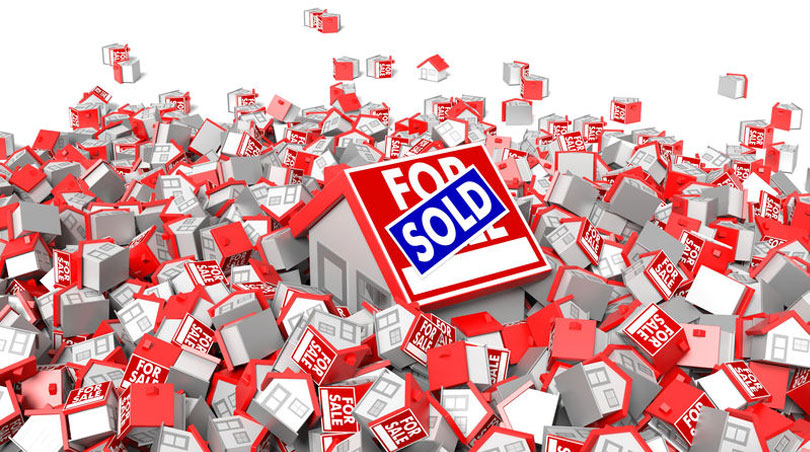 A short sale is essentially the sale of a home that is still being paid for, where the property sells for less than the amount owed. The lienholder(s) agree to write off the remainder and forgive the deficiency.
Borrowers who sell short are often taking measures to avoid foreclosure on the mortgage, but not all of the short sale transactions that happen are on mortgages that have fallen into delinquency.
Short sales happen in many circumstances but one common scenario involves a homeowner who is suffering from an underwater mortgage and is trying to cut their losses.
Getting An FHA Loan After A Short Sale
Is it possible to buy a home with an FHA mortgage loan after a short sale? The short answer is yes.
Buying a home with an FHA mortgage, whether it's a new purchase 203(b) FHA mortgage, an FHA Rehabilitation mortgage, or even an FHA One-Time Close construction loan is possible after a short sale but depending on circumstances there may be a mandatory required waiting period before you may apply.
Having a short sale on your credit record is not the kiss of death for a new mortgage loan application. Borrowers can apply for a new FHA home loan after a short sale with no FHA-required waiting period when the following applies:
 All Mortgage Payments on the prior Mortgage were made within the month due for the 12-month period preceding the Short Sale; and
 Installment debt payments for the same time period were also made within the month due.
Those are direct quotes from the FHA Single-Family Home Loan rulebook, HUD 4000.1.
If the above applies to the applicant, FHA loan rules are satisfied. But if the above does NOT apply, HUD 4000.1 requires a mandatory waiting period. In these cases, HUD 4000.1 states clearly:
"A Borrower is generally not eligible for a new FHA-insured Mortgage if they relinquished a Property through a Short Sale within three years from the date of case number assignment. "
The clock begins on the FHA-required three-year period starting on the date of transfer of title by short sale.
It is very important to ask the lender what that financial institution's additional requirements or overlays might be in such cases-FHA loan rules are not the only ones that may apply in such cases.