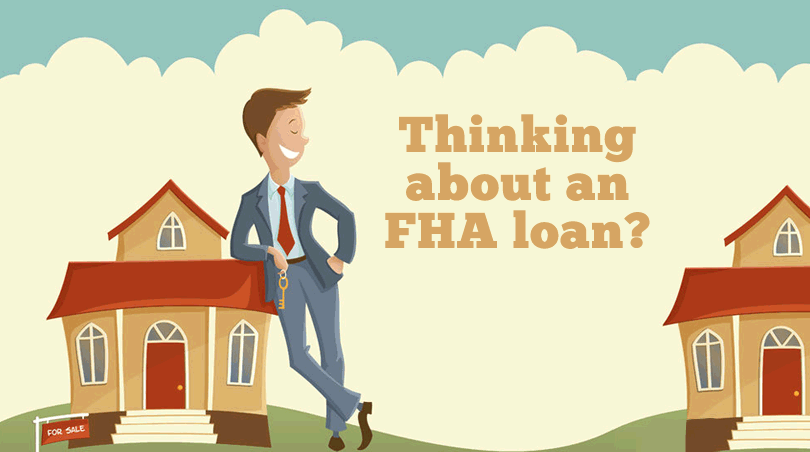 What should you know about FHA home loan approval? Buying a first home or a larger property after purchasing a starter home with an FHA mortgage can be less stressful if you remember a few important things right at the start.

FHA Home Loans Require A (Lower) Down Payment

FHA mortgage loans require a minimum of 3.5% down. Compare that with other mortgage loans such as a conventional mortgage, or other government backed mortgage loans such as the USDA program.

Yes, when you do research on USDA loans, you will find a no-down payment option offered to some qualified borrowers. But USDA loans are need-based, and FHA home loans are not.

Any financially qualified borrower can apply for an FHA loan if they intend to use the house they buy with the mortgage as their primary residence and not as an investment property they don't intend to live in.

Conventional loans may require a higher down payment, especially if you want to avoid having to pay for private mortgage insurance. The down payment issue is something to think carefully about since FHA home loans permit certain kinds of down payment assistance and not just for first-time home buyers or first-time FHA borrowers.

FHA Home Loans May Be Approved Even If You Have Low Credit

Some assume that FICO scores are the major or sole determining factor for home loan approval but this is not true. A first home may be possible with an FHA mortgage even if your credit history is not extensive.

You will need some credit and it's good to anticipate this early, but FHA loan approval guidelines are more forgiving in this area if your debt ratio is low and your monthly income is not eaten up too much by your financial obligations.

Consider working on your credit as early as possible in the planning stages-but do some research on what the best credit to apply for might be.

This is where talking to a participating FHA lender early can come in handy-ask a loan officer about your specific circumstances and how you can take steps to make yourself a more creditworthy home loan applicant.

You may find the advice includes avoiding store credit cards as a credit-builder and trying a secured credit card where you pay into the card and make purchases from your pre-paid balance.

Good credit advice will also include not applying for new credit too close to your home loan application-one reason to start working on your credit issues as early as possible as a first-time home buyer and home loan hopeful.