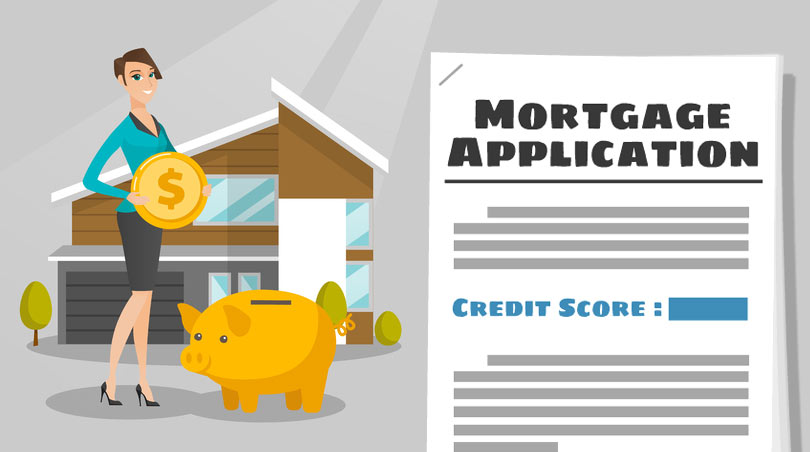 Do you know what it takes to get a home loan approved? When you apply for an FHA mortgage loan or an FHA refinance loan, you should know about the following numbers and how they work together to get you into your first home or an upgrade to a newer property as a repeat home buyer.
FHA Home Loan Approval Numbers: One
One is the number of people obligated on the loan who are required to live in the real estate secured by the FHA mortgage as their full-time residence. At least one borrower obligated on the mortgage must live in the home as their primary home.
FHA Mortgage Loan Approval Numbers: Two
Two is the number of years of employment the lender is required to verify for all potential FHA loan applicants. Under two years of employment may require additional documentation; if the borrower's total employment history is a year or less, home loan approval will be more difficult for the lender to justify.
It may be best to wait until you have a solid two years of employment history before applying for the loan for best results.
FHA Mortgage Loan Approval Numbers: Twelve
12 is the number of months you should have with 100% on-time payments on all financial obligations before you fill out your FHA home loan or refinance loan application. Anything less than 12 will threaten your chances at home loan approval.
FHA Mortgage Loan Approval Numbers: 580
580 in this case refers to the minimum FICO score required by FHA home loan rules (not lender standards, which may be higher, but not lower than 580) to get a borrower the lowest down payment possible in the FHA home loan program.
FHA Home Loan Approval Numbers: 3.5%
3.5% down is the minimum down payment required on all new purchase FHA mortgage loans for those applying with FICO scores of 580 or higher. This, as mentioned above, is an FHA loan program requirement and not a statement of an individual lender's standards which may vary.
FHA Home Loan Approval Numbers: 6%
Six percent of the sale price of the home is how much a seller can contribute to the transaction in the form of seller-paid closing costs. The seller cannot provide down payment funds to the borrower, but closing costs can be negotiated in this way.
FHA Home Loan Approval Numbers: Six
Yes, we've run two six numbers in a row because in this context, six is the number of months you must own your home purchased with an FHA mortgage (and the same number for the amount of required mortgage loan payments) before you can apply to have your home refinanced with an FHA mortgage.
Talk to your lender about these numbers if you aren't sure how they factor into your home loan application and/or loan approval.