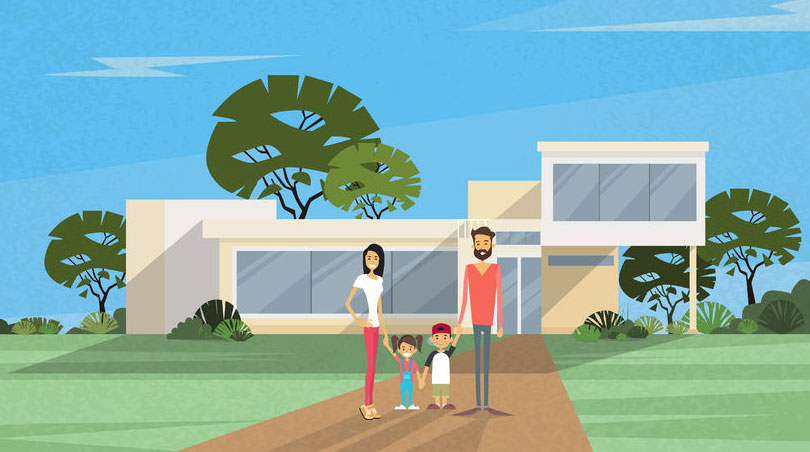 If you are a first-time home buyer or have never used an FHA home loan before, there are some rules about FHA mortgages you should know before getting started.
FHA Home Loan Approval Depends On More Than Your Credit Score
It's easy to fixate on credit scores and they are a major part of what your lender will use to determine a borrower's creditworthiness. But it's not the only criteria. Your income, employment, and credit habits will all be examined at home loan application time.
FHA loan rules specifically require the lender to verify two years of employment, and that employment does not have to be with the same company.
The rules also require your lender to determine that your income is likely to continue. But this is possible even if you are a seasonal worker, self-employed, etc.
FHA Loan Approval Depends On Responsible Use Of Credit
Your credit card balances are one indication of how you use your credit. Are you below the halfway point between zero and your credit limit? That is a good sign to the lender.
Are your credit cards many and all close to the limit? That is not a good sign to the lender and it's an area you will need to work on in order to get closer to home loan approval.
FHA Loan Approval Depends On Your Ability To Pay On Time
FHA home loan approval is in jeopardy when a borrower comes to the application process without 12 months of on-time payments for all financial obligations.
But there are other rules that come back to this notion-for example, did you know that you cannot be approved for an FHA home loan if you are delinquent on federal tax debt? And if you have other types of delinquent debt and do not have a satisfactory (to the creditor) repayment arrangement?
You won't be allowed an FHA loan in that case, either.
Your lender wants to justify the mortgage and the risk it takes to issue one. Knowing early in the process that the lender needs to see credit habits that include on-time payments, responsible use of credit, and other good indicators? That gives you an advantage you can use to get ahead in the home loan preparation process.
Talk to a participating FHA lender if you are not sure how these rules might affect your loan transaction or you need advice on what that financial institution's standards may be above and beyond FHA loan minimum requirements.