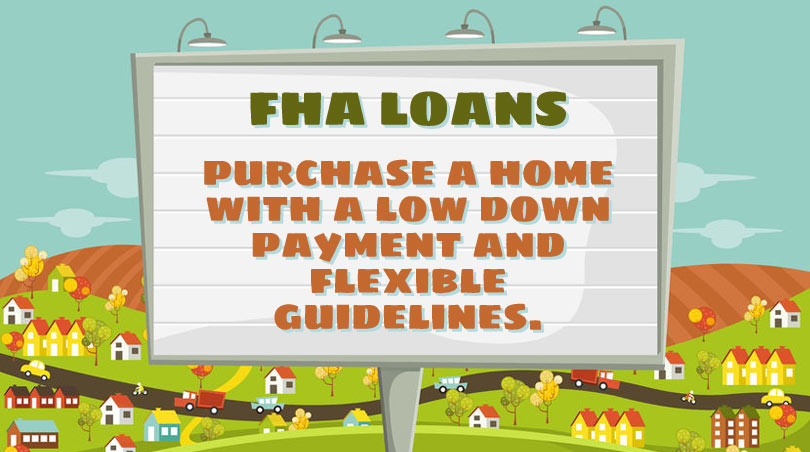 When some people think about buying a first home, the stereotypical image of a suburban house may come to mind, but that isn't the only option you have when searching for just the right real estate for your needs.
Your participating FHA lender and real estate agents alike will tell you about a variety of housing types and configurations that go above and beyond a typical two-bedroom bungalow, ranch home, split-level home, etc.
What other kinds of homes can you purchase with an FHA mortgage?
There are FHA home loans for manufactured or modular homes that can be assembled and put on a permanent foundation on land the borrower either already owns or is purchasing as part of the FHA mortgage loan.
FHA loans for mobile homes are similar, though there is an age restriction-your mobile home cannot be older than June 15, 1976. Mobile homes must also be affixed to a permanent foundation as a condition of home loan approval, and the purchase of a home with an FHA mobile home loan is limited to the kinds of mobile home that are not on four wheels.
Such vehicles, also known as recreational vehicles or RVs do not qualify as real estate or real property and therefore are ineligible for an FHA mortgage.
There are also FHA condo loans that let you buy a condo unit in an FHA-approved condo project. If the project you are interested in does not appear on the FHA approved list, you can work with your lender to add it if the project meets FHA loan specifications.
You will need to ask your lender about this process and how it works at that financial institution as lender requirements apply in addition to FHA loan rules.
Did you know you may be able to use an FHA mortgage loan to buy a mixed-use property? The non-residential nature of the home must not detract from the property's use as a residence and you will need to determine if local zoning issues affect your transaction.
FHA loan rules also require any purchase of a mixed-use property to be owner-occupied by at least one person obligated on the mortgage. This is true of all FHA purchase loans, so the condo, manufactured home, split-level, etc. all require occupancy as a condition of loan approval.