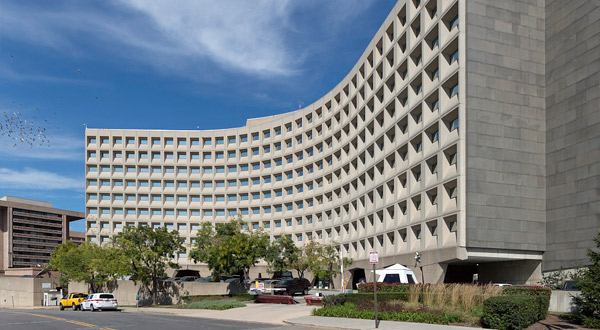 April is Fair Housing Month, a time when the FHA and HUD raise awareness of Fair Housing Act issues and how violations of Fair Housing laws can make it difficult for house hunters of all kinds to find and keep a home.
The month of April is not the only time when HUD publicizes its' Fair Housing cases, but it is a time to pay more attention to these cases and their implications.
The latest involves a settlement between HUD and a San Diego-based property management company that had a dispute with a rental tenant. According to a press release on the HUD official site. The Department of Housing and Urban Development announced "a fair housing agreement between a San Diego-area property management company and a family with a child who has a respiratory disability".
This agreement is the resolution of allegations "that Property West Residential, Inc., which manages Meadow Woods at Alpine Apartment complex in Alpine, California, refused to grant the mother's request to be moved to a unit away from her neighbors who were heavy smokers".
Fair Housing Act laws forbid denying–or limiting–housing because of a person's disability. It is also illegal under the Fair Housing Act to refuse reasonable accommodations in such cases.
"Allowing a parent to move to a different unit in order to protect the health of their child is not special treatment, it is complying with the law," said Anna María Farías, HUD's Assistant Secretary for Fair Housing and Equal Opportunity, who was quoted in the press release. "HUD will continue working with housing providers to help them meet their reasonable accommodation obligations under the Fair Housing Act.
Like so many Fair Housing cases, the reason Property West Residential, Inc. was brought back into compliance with federal law was because the victims came forward. According to the press release, "The case came to HUD's attention when a single mother of a child with respiratory disabilities filed a complaint alleging that the property manager denied her requests to move to another unit because the smoke from her neighbor's unit exacerbated her son's disability."
Financial damages were awarded and the property management company is required to put its' staff through Fair Housing training as a condition of the agreement.
Have you experienced housing discrimination? File a complaint with the HUD Office of Fair Housing and Equal Opportunity at (800) 669-9777 (voice) or (800) 927-9275 (TTY).