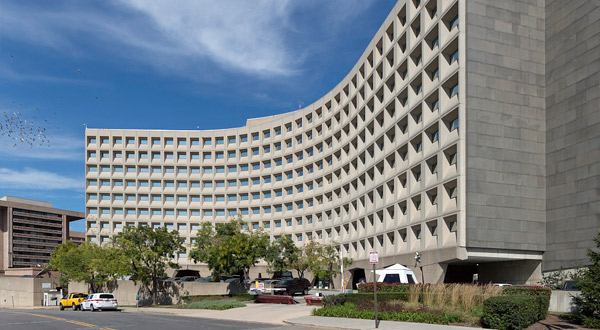 April is Fair Housing Month, a time when the Department of Housing and Urban Development wants to raise awareness about Fair Housing Act laws, remind people of their rights, and reinforce the agency's commitment to fair housing for all.
As part of that fight to end housing discrimination, the U.S. Department of Housing and Urban Development has awarded "an additional $15 million to support dozens of fair housing organizations working to confront violations of the nation's landmark Fair Housing Act.
These grants, made possible through the HUD Fair Housing Initiatives Program (FHIP), are intended to help victims of housing discrimination and to raise awareness of fair housing laws.
The funds are intended to support a "wide range of fair housing enforcement, education, and outreach activities" under several categories:.
Private Enforcement Initiative grants (PEI) – for nonprofit fair housing enforcement organizations to investigate and enforce laws designed to "prevent or eliminate discriminatory housing practices".
Education and Outreach Initiative grants (EOI) – HUD awards these grants to groups that educate housing providers about their rights and responsibilities under federal. state, and local fair housing laws considered "substantially equivalent" to the Fair Housing Act.
Fair Housing Organizations Initiative grants (FHOI) – These grants build the "capacity and effectiveness of non-profit fair housing organizations" to continue and enhance enforcement of the Fair Housing Act.
Who can receive such grants from HUD? The HUD official site states that federal funds may be offered to the following entities as described on HUD.gov:
FHOI: Applicants must be qualified fair housing enforcement organizations with at least two years of experience in complaint intake, complaint investigation, testing for fair housing violations, and a record of meritorious claims in the three years prior to the filing of their application.
PEI: Applicants must be organizations with experience providing quality fair housing enforcement activities.
EOI: Applicants are state or local governments, qualified fair housing enforcement organizations with at least 2 years of experience, and other public or private nonprofit organizations representing individuals who have been victims of housing discrimination.
Have you experienced discrimination in any stage of the housing process? File a complaint with the HUD Office of Fair Housing and Equal Opportunity at (800) 669-9777 (voice) or (800) 927-9275 (TTY).