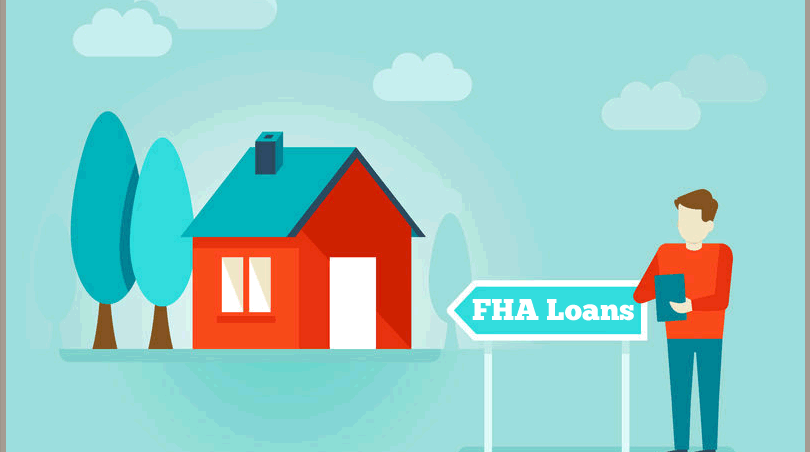 One common question about FHA appraisals involves the issue of peeling paint. This can be a problem for some homes, especially those built on or before the year 1978.
Borrowers want to know why the appraiser reviewed the home (the appraisal is not a property inspection) and required a correction of a peeling paint issue as a condition of loan approval.
The borrower's question in these cases is normally a variation on, "It's just a cosmetic issue, why is the appraiser making a big deal out of peeling paint?"
Unfortunately, for homes (including condo units) built on or before 1978, peeling paint is not just a cosmetic problem due to the use of lead paint in those construction projects before it was recognized as a safety hazard.
FHA home loan rules for appraisers includes the following requirements:
" The Appraiser must note the condition and location of all defective paint and require repair in compliance with 24 CFR § 200.810(c) and any applicable EPA requirements. The Appraiser must observe all interior and exterior surfaces, including common areas, stairs, deck, porch, railings, windows and doors, for defective paint (cracking, scaling, chipping, peeling, or loose). Exterior surfaces include those surfaces on fences, detached garages, storage sheds, and other outbuildings and appurtenant Structures."
Note that in the context of the appraisal for an FHA mortgage, peeling paint is defined as "defective paint" and must be treated as such.
Lead paint abatement is required in these cases as a condition of home loan approval.
And it is very important to compare this lead paint rule to another appraisal rule found in the FHA home loan handbook, HUD 4000.1.
Some circumstances may warrant what HUD 4000.1 terms an "as-is appraisal". Compare what the rules say about peeling paint for homes built AFTER 1978:
"The Appraiser may complete an as-is appraisal for existing Properties when minor property deficiencies, which generally result from deferred maintenance and normal wear and tear, do not affect the health and safety of the occupants or the security and soundness of the Property. Cosmetic or minor repairs are not required, but the Appraiser must report and consider them in the overall condition when rating and valuing the Property."
We get to the heart of the FHA's view on peeling paint in these cases with the next passage in the rulebook:
"Cosmetic repairs include missing handrails that do not pose a threat to safety, holes in window screens, cracked window glass, defective interior paint surfaces in housing constructed after 1978, minor plumbing leaks that do not cause damage (such as a dripping faucet), and other inoperable or damaged components that in the Appraiser's professional judgment do not pose a health and safety issue to the occupants of the house. "
The issue with peeling paint in homes with potential lead paint contamination is the health and safety aspect. FHA rules, as evidenced above, don't take exception to minor cosmetic problems unless there is an underlying factor that makes them a potential hazard.