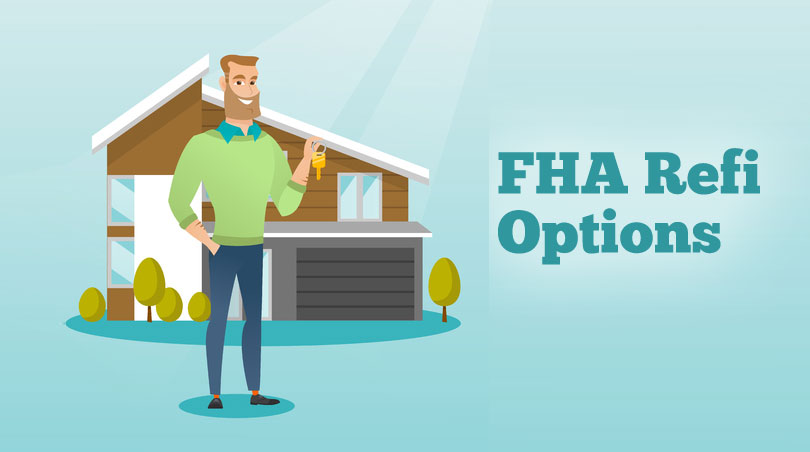 There are many reasons why people want to convert the value of their home to cash.
Some people use FHA cash-out refinancing to pay off credit cards or help lower student loan debt, others have needs they want to meet around the house whether its' home improvement in general, building a rec room, or replacing old appliances.
But whatever your cash-out refinance loan needs, there are some important issues to consider that may help you decide whether FHA cash-out refi options are right for your plans.
Why do we say this? Because some people choose to pay for their home improvement projects or other expenses using a cash-out refi loan while others consider using a credit card to pay for them instead. What's the best choice?
In many cases the answer boils down to the results you get comparing interest rates.
If you want to do a project around the house, buy plane tickets to go on a long-awaited vacation, or spend cash on an upgraded entertainment system for your home, you may be tempted to use cash-out refinancing to do that and a bit more. But if your plans call for spending hundreds of dollars instead of thousands, is a refi loan right for you?
If a lower amount is needed, and you only plan to use the money for home improvement projects, you may want to consider an FHA 203(k) rehab loan instead of a cash-out refinance. There is a smaller, limited 203(k) loan that keeps the dollar amount low enough to justify the smaller projects without taking out a much larger loan.
And for those who need money for vacations, stereo systems, or other non-renovation type expenses, a credit card is not a bad choice if the final cost is still in the hundreds but not thousands of dollars.
If you need money for expenses in the thousands of dollars, compare the interest rate on your credit cards to that of an FHA cash-out refinance loan. You will quickly see why a cash-out refinance might make more sense over the long term-the interest you pay on your credit card is likely to be far more than for a refinance loan.
Cash-out refinancing is smarter when you have bigger expenses, and FHA cash-out refi loans have no limits on what you may use those funds to pay for; compare that to the 203(k) rehab loan which is only permitted for approved renovations and upgrades.
Ask your loan officer about the pros and cons of the differnt kinds of loans and payment options based on your financial needs and goals. You'll be surprised at the range of options you have with an FHA refinance.