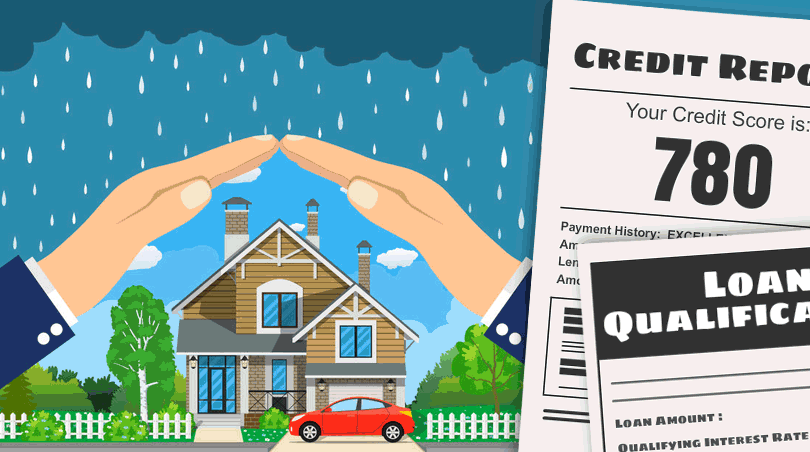 FHA home loans have rules for loan approval that include determining if a house is suitable for the mortgage. In some cases a home might not be approved for a mortgage because of its' condition, but in others the location of the home may be a problem.
This is true in cases where a home is located too near a high pressure gas pipeline, high voltage lines, or mining operations. But there is another aspect of this you should know-the FHA loan rules for homes located in certain areas prone to flooding.
FHA loan rules in HUD 4000.1 state that the lender is responsible for making sure the property to be purchased with an FHA mortgage is not located in certain government-designated flood zones.
From HUD 4000.1:
"The Mortgagee must determine if a Property is located in a Special Flood Hazard Area (SFHA) as designated by the Federal Emergency Management Agency (FEMA). The Mortgagee must obtain flood zone determination services, independent of any assessment made by the Appraiser to cover the Life of the Loan Flood Certification."
This is because FHA loans can't be approved in cases where:
a residential building and related improvements to the Property are located within SFHA Zone A, a Special Flood Zone Area, or Zone V, a Coastal Area, and insurance under the National Flood Insurance Program (NFIP) is not available in the community; or
the improvements are, or are proposed to be, located within a Coastal Barrier Resource System (CBRS).
Note that certain types of flood zones are singled out here. The mere presence of a threat of flooding is sometimes not the issue as much as what the borrower is expected to do in cases where such a hazard exists but does not disqualify the home for an FHA loan.
FHA loan rules "For Eligibility for Proposed or New Construction in SFHAs" include the following:
"If any portion of the dwelling, related Structures or equipment essential to the value of the Property and subject to flood damage is located within an SFHA, the Property is not eligible for FHA mortgage insurance" unless the lender contacts FEMA to request "a final Letter of Map Amendment (LOMA) or final Letter of Map Revision (LOMR) that removes the Property from the SFHA" or "obtains a FEMA National Flood Insurance Program Elevation Certificate (FEMA Form 81-31) prepared by a licensed engineer or surveyor."
That elevation certificate needs to show the lender "that the lowest floor including the basement of the residential building, and all related improvements/equipment essential to the value of the Property, is built at or above the 100-year flood elevation". Hazard insurance may be required as a condition of loan approval.
FHA loan rules for existing construction state that when "any portion of the residential improvements is determined to be located within an SFHA", hazard insurance may be required.