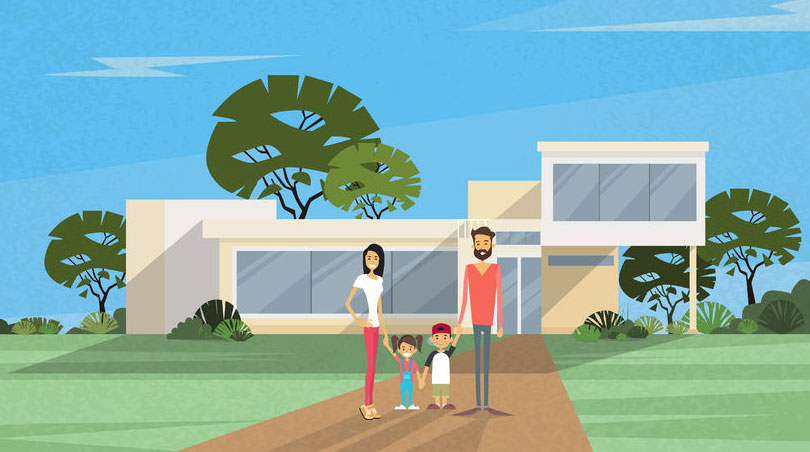 FHA loan appraisals have different standards depending on the type of property you wish to buy. That doesn't mean that some homes get favorable treatment in the appraisal process than others.
What it does mean is that some properties have unique issues. For example, an appraisal for an FHA condo won't be the same as for a manufactured home. One reason? Manufactured homes do not start off with permanent foundations, and having one is a requirement.
A condo unit does not face such problems, so there is a specific appraisal requirement for manufactured housing that such homes be affixed to a permanent foundation that meets FHA and federal standards.
A condo unit is already on a foundation, so the requirements there have more to do with the state of the foundation instead of whether not one exists in the first place.
Appraisals for homes built from the ground up using an FHA One-Time Close Construction Loan would differ from appraisals on homes that were built before 1978.
Why?
Lead paint issues. The suburban home built from scratch today won't have lead paint anywhere near it, while homes built prior to the lead paint ban (older than 1978) have a very good chance of containing lead paint unless it has been abated prior to the home loan.
The lender's job includes using an appraisal to determine that the property meets FHA minimum standards. This can include insuring that each home purchased with an FHA home loan has:
A "continuing and sufficient supply of safe and potable water" with "adequate pressure" and suitable for "all household uses";
Sanitary facilities that include "a safe method of sewage disposal". Each living unit is required to have a minimum of one bathroom "which must include, at a minimum, a water closet, lavatory, and a bathtub or shower";
The home must provide "adequate space for healthful and comfortable living conditions";
The home must include a heating system that can properly serve a home of that size, it must adequate for healthful and comfortable living conditions, and there must be hot water;
The property must also be served with "electricity adequate for lighting, cooking and for the mechanical equipment used in the living unit".
There are some appraisal rules that apply no matter what kind of property you may wish to purchase.
One example-FHA loan rules say any home to be purchased with an FHA mortgage must be free from, "…all known environmental and safety hazards and adverse conditions that may affect the health and safety of the occupants, the Property's ability to serve as collateral, and the structural soundness of the improvements."
Yes, some of these rules are vague, and depend on interpretation or must be supplemented by state/local building code or other regulations.
The FHA does not intend to address every single known appraisal issue that could come up, or to re-write existing building code. There are some appraisal issues that may require you to consult the local authority to see what rules may apply in addition to FHA loan requirements.