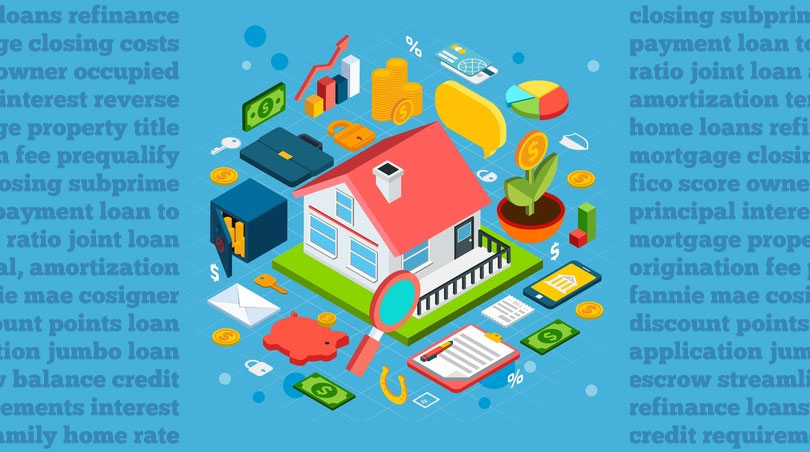 On Wednesday, October 30 2019, the Fed voted to cut interest rates for the third time.
The specifics, reported by many news outlets including CNBC.com, include a 25 basis points cut to the benchmark funds rate. According to a CNBC report, " The rate sets what banks charge each other for overnight lending but is also tied to most forms of revolving consumer debt."
Some want to know if the Fed rate cut directly equals a cut to mortgage loan insurance rates for FHA loans, VA mortgages, USDA loans, or conventional mortgages.
The short answer is no, it does not. But that does NOT mean an interest rate cut won't affect your mortgage rate if you are not currently in a rate lock commitment with your lender.
The rates cut this week aren't directly tied to mortgage loan interest rates, but investor reaction in bond markets may well have a more direct influence on them.
The behavior of bond market investors–reacting to Fed news, or any other relevant information–can change mortgage rates on a daily basis.
What the Fed did was expected, hence there wasn't a great deal of change immediately in the wake of the news.
But how the Fed announces these things does have the potential to affect how investors react. Does the Fed hint at future cuts? Or does it feel the economy may be able to do without another cut down the line?
For this particular rate cut, there are indications that another one may not be forthcoming.
CNBC.com reports that Fed Chair Jerome Powell told reports that central bank officials "see the current stance of monetary policy as likely to remain appropriate."
The Fed does not directly cut mortgage loan interest rates, but its' announcements and policy decisions can affect how investors in markets that DO affect mortgage rates will behave.
They may continue to invest in things as the status quo, or if sufficiently motivated by bad economic news or the perception of it may flee to "safe haven" investments (which potentially drives rates higher).
FHA borrowers and other home loan applicants should be most concerned about home loan rates when they are preparing to enter into a mortgage rate lock agreement with the lender.
These agreements protect the borrower from future fluctuations; the key is to enter the commitment when rates are as low as possible.
That's not always doable, and definitely not predictable over the long term. In the current rate environment, some are tempted to "float" or wait to see if rates fall even further. But lenders advise their clients to lock in times like these when it's not certain how long the lowest rate trends may continue.