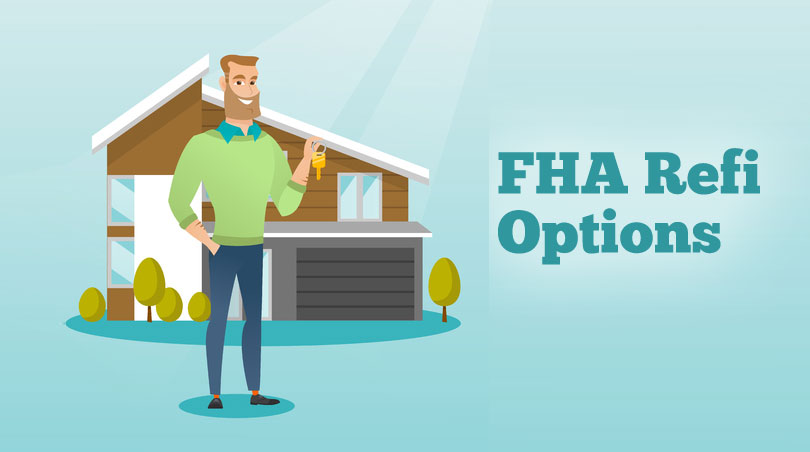 At the time of this writing, some market watchers are noting that mortgage rates have moved lower each week for three consecutive weeks.
That puts FHA mortgage loan interest rates for purchase loans at a best-execution 3.375% for the most financially qualified borrowers.
And while many fully anticipate a slowdown or correction in rates any time now, the refinance loan trends lately show many are willing to take full advantage of a time when home prices are on the rise and mortgage rates are falling.
And who can blame a home owner for being tempted to cash in with a refinance loan to get into that lower rate, to pull rising value out of the home in cash, or repair and renovate a property?
FHA refinance loan options are available for all of those purposes and more. Your FHA refinance loan choices include:
The FHA 203(k) Rehabilitation Loan for approved upgrades and improvement projects to the home;
FHA Simple Refinance for those who don't want cash out and need to get into a fixed-rate mortgage or into a lower rate on an FHA or non-FHA home loan;
FHA Streamline Refinance loans are for existing FHA mortgages only and feature no FHA-required credit check or appraisal. They can be used to get a lower rate, a lower payment, to get out of an adjustable rate mortgage, etc.
FHA Reverse Mortgages are an option for those aged 62 or older who either own their property outright or are close to paying off the original loan. These loans feature no mortgage payments–the borrower gets a cash disbursement or other agreed-upon form of payment (depending on the nature of the loan as a fixed-rate or adjustable rate reverse mortgage).
The loan becomes due when the borrower stops using the home as the primary residence, sells the property, or passes away.
What Happened To The FHA Short Refinance Program?
The Refinance of Borrowers in Negative Equity Positions Program, also known as the FHA Short Refinance or Short Refi loan program has expired. All case numbers for the program were required to close by December 31, 2016. Short Refinance loans are no longer offered under the FHA mortgage loan program.
Interest rates are, at the time of this writing, at historic lows and borrowers considering their refi options need to know that interest rates fluctuate and do so on a daily basis. Until you get into a rate lock commitment with the lender on a new loan, you are not protected from rate changes. FICO scores and other financial qualifiers may affect the rate you are offered.
The Bottom Line For FHA Refinance Loans
Refinance loans may not have the same type of issues that new purchase loans do–there is no seller to contend with and there's no down payment issue. But negotiating interest rates with the lender is required for all mortgage loans and refi loans.
It is a very good idea to pay attention to rate trends, discuss your options with the loan officer, and shop around for the best rates and terms for you.