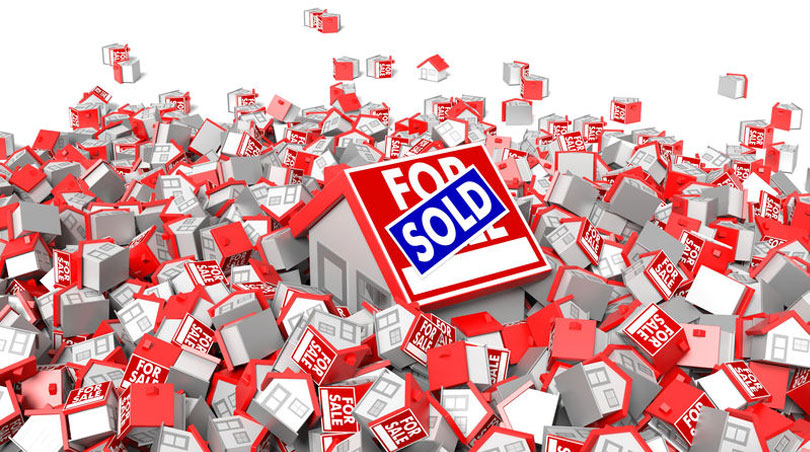 Last week, mortgage loan interest rates moved higher, reported as a significant increase after hitting lows not seen in some time.
At one point in the earliest of October rate changes, mortgage rates went to multi-year lows, taking FHA mortgage loan interest rates below 3.50% for the most well-qualified borrowers.
So what is ahead for FHA home loan interest rates? At the time of this writing, FHA rates for a 30-year fixed rate forward mortgage loan (for the most well-qualified applicants) are somewhere at or near 3.375%. Will this low-rate trend last?
Is now the right time to buy or refinance a home? The answer depends on plenty of variables including your financial goals for the home–do you plan to stay in it long term or do you know you will need a larger home at some point? How you deal with your plans to stay in the home long-term or short-term can seriously affect the type of mortgage you need.
That won't affect the interest rate but each FHA home loan is different and you will have added considerations if you plan to use an FHA One-Time Close Construction loan to build on your own lot, or if you would rather buy a fixer-upper home to renovate as well as purchase.
And you would need a different kind of FHA mortgage to purchase a mobile home.
But what about those interest rates?
The fact is, nobody knows where rates might go next for mortgage loans. The reasons for this are just as varied as the types of home loans we've mentioned above, but of the biggest variables are the current issues of tariffs, the trade war between the U.S. and China, and Fed monetary policy.
None of those three things is directly associated with the housing market, but investor reactions to such variables in the markets that DO affect mortgage loan rates can make a difference.
2019 is considered to be one of the best recent years for mortgage rates, but assuming those low rates will persist into the new year isn't necessarily the safest assumption to make given the nature of current headlines related to trade war issues and the U.S. economy,
What can a house hunter do to give themselves a competitive edge when it comes to interest rates and buying a home in general?
Don't worry about missing out on the lowest of low rates. Apply for the mortgage when you are ready to do so. Getting an application in while rates are still low does NOT guarantee those rates will or will not increase while your application is being processed.
The only way to protect yourself against the rise and fall of interest rates between your application and your closing date is to enter into a mortgage loan interest rate lock agreement with the lender. This agreement locks you into a specific mortgage loan interest rate guaranteed for the duration of the agreement. This is done at a stage where the borrower has made a commitment to buying a specific property at a specific price.
Work on your FICO scores all the way up to application time. Don't assume that the FICO score you had last year is the same now, don't assume that your credit is spotless, and never assume there AREN'T errors or other problems in your credit report file that need correcting.
FHA mortgage loan interest rates can be negotiated. If your lender isn't convinced to give you a lower rate based on your credit scores, offer to make a larger down payment or pay for discount points to lower the amount of your interest. If you plan to stay in the home long-term and care about saving money over the lifetime of the loan this is a good strategy to consider.