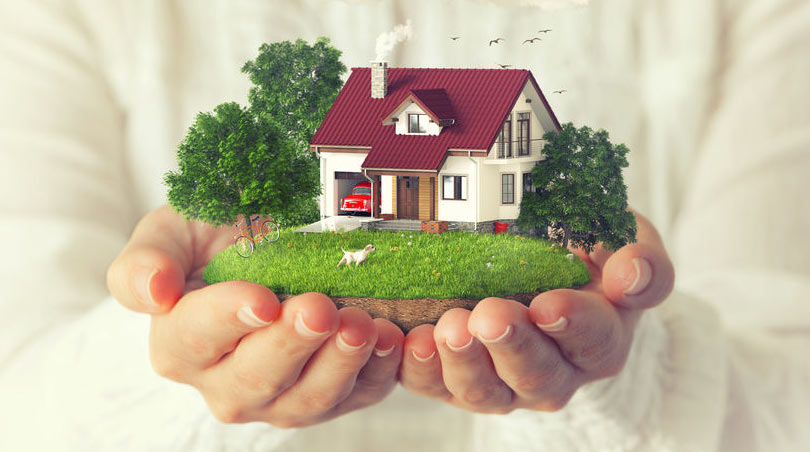 There are five basic things to remember when house hunting that can help you make better choices about your loan and the home you want to purchase with it. FHA mortgages are for those who intend to own and occupy the home as their primary residence, so if you are looking to find a home to live in, keep reading!
FHA Home Loans Are Available For Fixer-Uppers
If you want to buy a home you are sure won't pass an FHA appraisal, you can still buy the property using an FHA 203(k) Rehabilitation Loan instead of the FHA 203(b) loan used to buy homes that can pass the appraisal process.
FHA 203(k) Rehab loans come in two sizes, one known as the Limited 203(k) for smaller projects that don't involve major structural repairs, and the Standard 203(k) which is for large projects. You can even use a 203(k) to refinance a home and remodel it simultaneously.
You Don't Have To Buy An Existing Home
You can apply for an FHA One-Time Close Construction Loan to build a home on your own lot or on land you acquire to build on. First-time home buyers can apply for these loans, not just those who have experience buying a home.
Building a home takes more time than buying an existing construction property, so be sure that the time frame for completion for a construction project meets your needs.
FHA Home Loans Can Be Refinanced With No FHA Required Credit Check
If you purchase a home with an FHA mortgage, you are automatically eligible to apply for an FHA Streamline Refinance loan, which normally requires some benefit to the borrower such as lower interest rates, a lower monthly payment, etc. Streamline Refinance options are not available for non-FHA mortgages.
FHA Condo Loans Are Available
A first-time homebuyer or experienced homeowner can apply to buy a condo unit using an FHA mortgage. Doing so is easier than ever now that the FHA has revised its' condo project approval procedures. Ask a loan officer about how to apply for an FHA condo loan.
Remember that in cases where a condo project is not currently on an FHA approval list, you can work with the lender to determine if the condo can still be purchased with an FHA home loan based on the changes to FHA loan rules which were applied in 2019 to the FHA Condo Loan program.
FHA Loans Permit Down Payment Assistance
While the FHA itself does not operate or endorse down payment assistance programs, when they are offered in your local area you may apply for down payment help as long as the source of the funds and other aspects of the gift meet FHA guidelines.
Ask a loan officer or realtor about this option and whether there are agencies near you that can provide help. The rules for down payment assistance basically demand that the gift have no expectation of repayment and the money cannot come from unapproved sources like a payday loan, cash advance, or other uncollateralized debt.