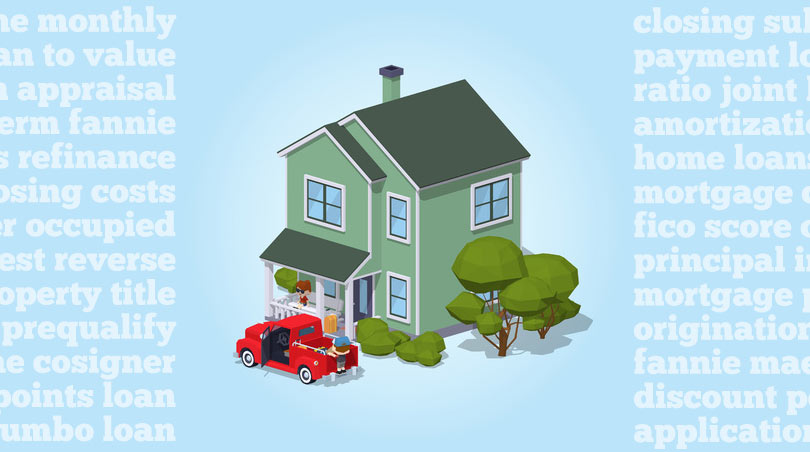 If you are considering the purchase of a home or having a house built for you on your own land in 2020, you are thinking about making the commitment to a mortgage at a very good time.
FHA loan limits have been increased for another year, the previous year has been a very good one for mortgage loan interest rates, and even those contemplating refinancing instead of buying have more to think about in 2020 than in years past.
Are you ready to apply for a purchase loan, construction loan, or FHA refinance in the new year?
Know The Content Of Your Credit Reports
If you do not know what your credit report says about you, if you have no idea what your credit score is, be sure to give yourself plenty of additional time before applying for your home loan.
If your credit report has errors, outdated details, or if you suspect identity theft based on questionable entries on your report, additional time will be required prior to your FHA loan application to clear things up. Don't apply for a home loan with unresolved credit report problems; it is likely a waste of your time and money.
Payment History? An Important Factor
Don't come to the application process if you do not have 12 months of on-time payments on your financial obligations including rent, taxes, credit cards, student loans, etc. A new purchase loan requires the lender to make sure you can realistically afford the loan; late or missed payments within the 12 months leading up to your loan application will make it harder for your loan officer to approve your mortgage.
Choose The Right FHA Loan Option
You don't want to apply for a mobile home loan or a condo loan, but you aren't sure what other types of properties are available? Ask your lender about the different kinds of FHA home loans open to you.
Some borrowers choose to build a home on their own land using an FHA One-Time Close construction loan instead of buying existing properties. If you think that might be a good option for you, discuss this option with your loan officer.
Some issues are optional-applying for an FHA Energy Efficient Mortgage for additional funds in the loan to upgrade the home. Others are more critical, such as whether you'll need to factor in hazard insurance to your mortgage payment budget depending on the location of the home you wish to buy.
Long-Term Planning
One important choice you'll have to make about your mortgage is whether to apply for a fixed-rate mortgage or an adjustable-rate loan.
Some borrowers choose an adjustable-rate mortgage to take advantage of the introductory rate; they plan to sell the home once that rate expires or soon thereafter.
Others prefer the peace of mind that a fixed-rate mortgage brings and have no plans to sell the home once they move into it. Knowing where you'd like to be in five or ten years and the role of your new home in those plans can be a big help when it comes to deciding what kind of FHA mortgage loan to apply for.
These options have their advantages, and some borrowers may need one loan more than others. Get advice from a HUD-approved housing counselor–you can get referred to one in your local area by calling the FHA/HUD at their toll-free number, 1-800 CALL FHA.