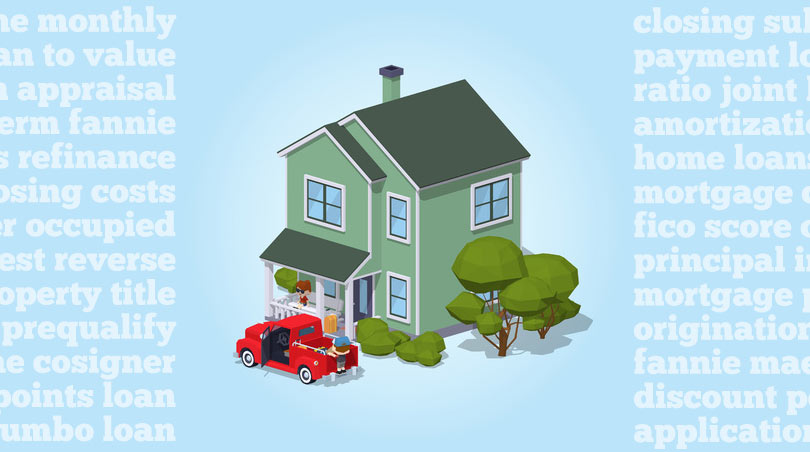 Do you want to buy a house this year? There are things you should do to prepare for the loan, and it's a very good idea to give yourself extra time to get it all done.
It's best to come to the application process with the following steps already accomplished.
Check Your Credit Report
Get a free copy of your credit reports and start reviewing your FICO scores and details to make sure there are no errors, identity theft, outdated information, etc. You are legally entitled to a free credit report.
Use A Mortgage Calculator
Using an online mortgage calculator will give you a much better idea of how much home loan you can afford.
The online calculator will ask you for the price of the house, the interest rate, property taxes, and other variables. You won't just be asked for the term of the loan and the amount of it
Check Your Spending
Your lender wants to see your debts compared to your income. Reduce your credit card balances, avoid opening new ones, and get your debt-to-income ratio down as much as possible.
Your lender needs a reason to justify approving the loan, carrying high amounts of debt make it harder to do that.
Ask Questions About Pricing Of Local Services
How much is an appraisal in your housing market? How much are real estate agent services worth? Do you know if a certain type of house is in bigger demand than others?
The price war over those homes might be worth skipping for some. But regardless of which house you choose, you will need to pay for the home inspection, appraisal, and any required follow-up inspections.
Know how much these cost in advance for better results.
Learn The Areas Where You Might Want To Live
Not knowing where the nearest school, day care center, or license renewal facility are located may not hurt your house hunting choices today, but if you don't know the local area very well you could wind up accidentally selecting a house further away from ideal commuting routes or conveniences.
Shop Around For A Lender
Shopping around for a lender may sound like a chore, but not all FHA mortgages feature identical terms and rates.
Find a lender willing to work with you and your circumstances and don't be afraid to haggle; more house hunters leave money on the table due to an aversion to negotiation. Don't be one of those borrowers!
Build Or Buy?
Ask yourself if you would rather have a house built for you from the ground up on your own land instead of buying a home built for someone else. Did you know even first-time homebuyers can qualify for an FHA One-Time Close construction loan?
We have done extensive research on FHA, VA and USDA One-Time Close / Single-Close mortgage loans and spoke directly to the licensed lenders for most states.
Each company has supplied us the guidelines for their product. If you are interested in being contacted by one licensed lender in your area, please respond to the below questions to save time. All information is treated confidentially.
Your response to onetimeclose@fhanewsblog.com authorizes us to share your personal information with a licensed mortgage lender in your area to contact you.
Please note that the One-Time Close / Single-Close Construction Program only allows for single-family dwellings (1 unit) – and NOT for multifamily units (no duplexes, triplexes or fourplexes).
1. Send your first and last name, e-mail address, and contact telephone number.
2. Tell us the city and state of the proposed property.
3. Tell us your credit score and/or the Co-borrower's credit score, if known. 620 is the minimum qualifying credit score for this product.
4. Are you or your spouse (Co-borrower) eligible veterans? If so, the down payment is $0 up to the maximum VA lending limit for your county. If not, the FHA down payment is 3.5% up to the maximum FHA lending limit for your county.