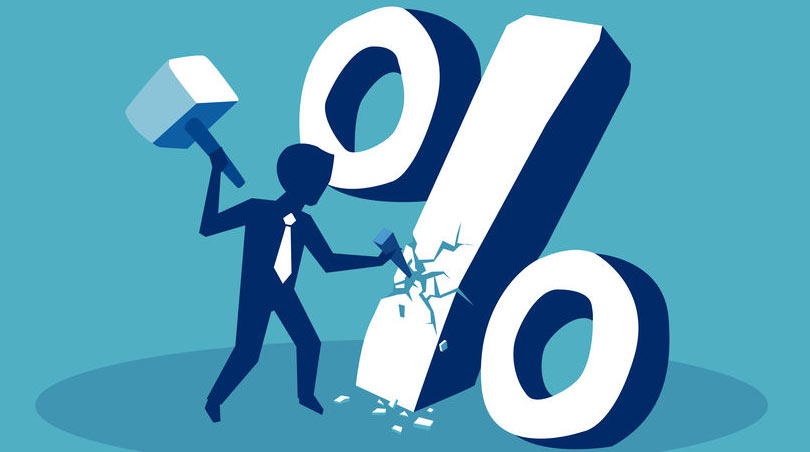 There are several things you should know about FHA home loans before you go looking for real estate to buy. You can save a LOT of time and even some money by taking extra time to consider the following issues.
You Don't Have To Buy An Existing Home
FHA home loans have an option called the One-Time Close construction loan. It lets you build a home from the ground up on your own land. Don't want to purchase existing real estate?
There is an FHA home loan for that and it is offered even to first-time home buyers. The same low 3.5% minimum down payment is available to those who qualify with credit scores and other financials.
You Don't Have To Buy A Suburban Home With An FHA Mortgage
Don't be afraid to ask a participating FHA lender about FHA mobile home loans, FHA condo loans, and FHA loans for fixer-uppers (the 203(k) Rehabilitation Mortgage). You do not have to purchase a typical suburban house with an FHA loan, there are more flexible options under the FHA program
Buying A Second Home
In general, you can't get two FHA loans at the same time. There ARE exceptions for situations that involve a work relocation, changes in family size, or even cases where the co-borrower on one loan wants to own a home in her own right with a new FHA mortgage.
In all cases, exceptions are handled on an individual basis. You may be required to provide supporting documentation, written statements, or other evidence that helps the lender justify the mortgage loan.
It's best to come to the loan process with FICO scores that are as high as you can improve them ahead of time in any case but if you need to ask your lender to make an exception to FHA policy, this will help your cause.
You can begin working on your own credit repair by paying all bills on time, cutting your outgoing debt, and reducing your credit card balances. Believe it or not, missed payments are among the leading causes of credit trouble.
If you can take charge of your payment schedule for all financial obligations, you will get much closer to loan approval. It's important to remember that improving credit takes time and you'll need at least 12 consecutive months of on-time payments on your record for best results.
FHA home loan rules for second homes and investment properties are fairly straightforward; it's the exceptions that can be confusing. Basically, if you want an FHA mortgage, you must be prepared to occupy the property you buy with one. It really is that simple.
Buying Investment Property With An FHA Mortgage
Investment properties as defined in the FHA loan rulebook are those the borrower does not intend to live in as a principal or secondary residence. 
And basically, those are not allowed under the FHA Single-Family home loan program.
Learn More About FHA, VA and USDA One-Time Construction Close to Permanent / Single-Close Construction Loans
One-Time Close Loans are available with VA, FHA and USDA Mortgages. We have relationships with several large Mortgage Banking firms who specialize in these loans which also go by the following names: 1 X Close, Single-Close Loan or OTC Loan.
Our extensive research on these programs and their guidelines allow us to educate potential home buyers who want to explore purchasing a newly constructed home versus purchasing a resale home while utilizing the same down payments for each product type.
We are constantly updated on these programs and have extensive knowledge on VA (Department of Veterans Affairs), FHA (Federal Housing Administration) and USDA (United States Department of Agriculture) One-Time Close Construction programs.
We speak directly to the licensed lenders that originate these residential loan types in most states. They are qualified mortgage loan officers who work for lenders that know the product well. Each company has supplied us the guidelines for their product.
If you are interested in being contacted by one licensed lender in your area, please respond to the below questions to save time. All information is treated confidentially.
Please note that investor guidelines for the FHA, VA and USDA One-Time Close Construction Program only allows for single family dwellings (1 unit) – and NOT for multifamily units (no duplexes, triplexes or fourplexes). Home types include: Site-Built, Modular or Manufactured Homes.
In addition, the following are "NOT" allowed under these programs:
Kit Homes – Steel Framing Kits, Barndominiums, Log Cabin Homes, Shipping Container Homes, Stilt Homes, Solar or Wind Powered Homes.
Your response to onetimeclose@fhanewsblog.com authorizes us to share your personal information with a licensed mortgage lender that is familiar with your area to contact you.
Send your first and last name, e-mail address, and good contact number.
Tell us the city and state of the proposed property.
Tell us your credit score and/or the Co-borrower's credit score, if known. 620 is the minimum qualifying credit score for this product.
Are you or your spouse (Co-borrower) eligible veterans? If either of you are eligible veterans, the down payment is $0 up to the maximum amount that the debt ratio will allow – there are no maximum loan amounts as per the Department of VA. Most lenders will go up to $750,000. If not, the FHA down payment is 3.5% up to the maximum FHA Lending Limits for your county and the USDA down payment is $0 and based on maximum income.