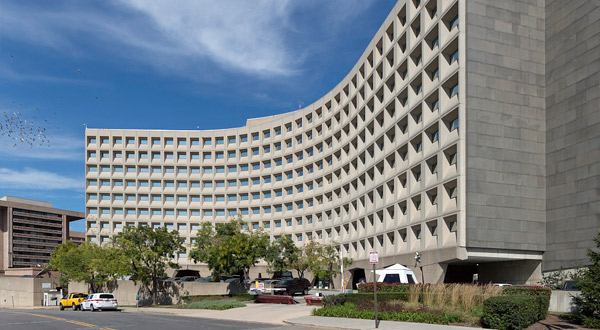 Some renters and house hunters are not aware that sexual harassment from someone at any stage of the housing process can be considered a violation of federal law.
Did you know that the Fair Housing Act forbids landlords and others involved in the housing industry from sexually harassing those in search of housing (bought or rented)?
A recent settlement announced by the Department of Housing and Urban Development highlights this issue.
According to HUD, the agency recently approved a conciliation agreement, "requiring Ronoel Romero, Blanca Romero, and Mario Prudencio, the owners and manager of a Bakersfield, California, apartment complex, to pay $14,500 to several female residents". The required payment is part of the settlement.
Fair Housing Act laws forbid housing providers from sexually harassing tenants.
The prohibition includes "creating a severe or pervasive hostile housing environment", or making housing or housing services conditional, "on the tenant's acquiescence to sexual demands" according to the HUD official site.
"A home should be a place of peace and security, not fear and anxiety because of sexual harassment," said Anna María Farías, HUD's Assistant Secretary for Fair Housing and Equal Opportunity, who was quoted in the HUD press release about the agreement.
Farías adds, "Today's settlement agreement sends a clear message to all property owners and landlords that HUD is committed to taking appropriate action when offenders engage in behavior that violates the Fair Housing Act."
This settlement includes a requirement that at least one person named in the complaint, Mario Prudencio, "will be permanently prohibited from directly or indirectly engaging in or conducting any property management responsibilities."
This case is part of an initiative HUD and the Justice Department launched in 2018 to fight sexual harassment in the housing process.
If you have experienced any form of discrimination while trying to rent or buy, file a complaint with the HUD Office of Fair Housing and Equal Opportunity at (800) 669-9777 (Voice) or (800) 927-9275 (TTY). File online at www.hud.gov/fairhousing.