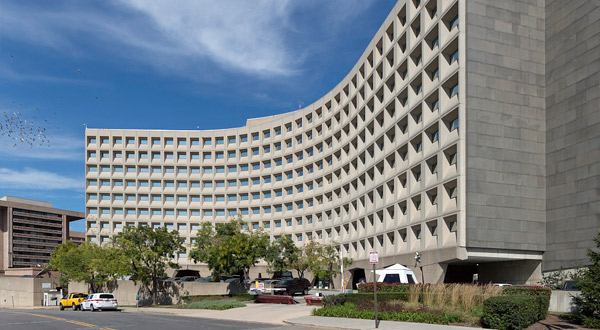 The Federal Housing Administration has issued a press release announcing an extension to coronavirus-related mortgage relief for American borrowers with FHA home loans.
One major feature of that extension? More time on the FHA eviction and foreclosure moratorium issued on FHA mortgages. That moratorium now lasts until June 30, 2020.
This applies to homeowners with "FHA-insured Title II Single Family forward and Home Equity Conversion (reverse) mortgages" according to the HUD official site.
Until these measures expire, FHA lenders are directed to:
Halt all new foreclosure actions;
Suspend all foreclosure actions currently in process, excluding legally vacant or abandoned properties;
Cease all evictions from FHA-insured Single Family properties;
This excludes actions "to evict occupants of legally vacant or abandoned properties".
Also extended? The length of time for FHA's temporary policies regarding exterior-only appraisals and "desktop appraisals" for FHA mortgages.
FHA loan officers are still able to use "alternatives for lenders to re-verify a borrower's employment, and for appraisers to conduct desktop or exterior-only appraisals" which also are now allowed continue through June 30, 2020. 
HUD Deputy Secretary Brian Montgomery was quoted in the press release, saying, "…our highest priority is to ensure that they have the time through the foreclosure moratorium, and the assistance they need through special COVID-19 mortgage forbearance, to remain in their homes long-term," 
Borrowers with FHA loans who can afford to keep making mortgage payments should continue do so accoring to the FHA.
Otherwise, it's best to seek mortgage payment forbearance offered via the CARES Act–contact your loan officer to learn more about what mortgage servicers are expected to do for you under the CARES act, but in general, banks must: 
Offer borrowers with FHA-insured mortgages up to six months or more of delayed mortgage payment forbearance when the borrower requests it.
FHA does not require a lump sum payment at the end of the forbearance period.
Assess borrowers who receive COVID-19 forbearance for its special COVID-19 National Emergency Standalone Partial Claim before the end of the forbearance period.
The COVID-19 National Emergency Standalone Partial Claim "puts all deferred mortgage payment amounts owed into a junior lien" repaid only when the borrower sells the home, refinances the mortgage, or the mortgage is "otherwise extinguished".